Fresh Cyprus talks set for next month
Comments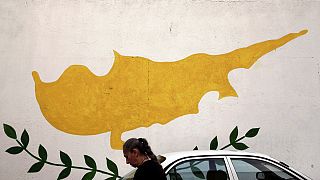 The leaders of Cyprus and the self-styled Turkish Republic of Northern Cyprus will meet in Geneva next month for a fresh round of talks on reuniting the island.
It has been divided since 1974 when Turkish troops invaded the country after an Athens-backed coup.
The northern third is controlled by Turkish Cypriots and the southern two-thirds by Greek Cypriots, who rejected a UN peace plan in 2004.
"Turkey will also be present along with the other two guarantor states, which is why we believe that Greece and Turkey play an important role. They are the closest to the two communities in Cyprus. Great Britain will also be a Guarantor State. We hope to find a solution that will be acceptable to all parties," said Mustafa Akıncı, the leader of the breakaway territory, which is only recognised by Turkey.
The Cypriot ambassador to the EU was unavailable for interview at the time of writing.
Key demands from Nicosia include an end to the presence of Turkish troops, re-adjusting boundary between the south and the north, and the return of property to Greek Cypriots.
Turkish Cypriots have argued that a Turkish military presence would be needed, at first at least, to guarantee their security in the newly reunified Cyprus.