EU launches new volunteer scheme
Comments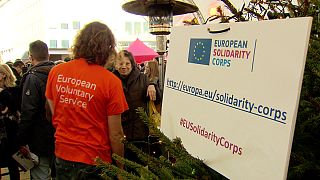 It's meant to be Europe's answer to the United States Peace Corps.
The European Solidarity Corps wants to encourage people between the age of seventeen and thirty to get involved in voluntary work.
The European Commission wants to one hundred thousands young people sign up by the end of 2020.
Participants can get involved for a period of between two and twelve months.
Employees or trainees will receive a salary or an allowance.
For volunteers, essential costs will be covered and they will also receive pocket money.