EU regulators back Gazprom's increased use of key pipeline
Comments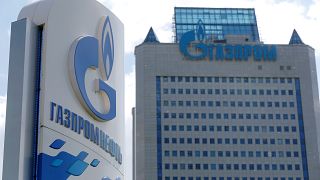 EU regulators have given their green light for Russia's Gazprom to send more gas through a key pipeline in Germany.
The European Commission's decision comes at a politically sensitive time.
Russia is a key supplier of gas to the EU, although tensions remain over Moscow's bombing of the Syrian city of Aleppo.
The Opal connector links Gazprom's Nord Stream pipeline to Central and Eastern Europe.
EU competition rules meant Gazprom has only been able to use just 50 percent of Opal's 36 billion cubic metre of annual capacity.
The decision means it could bid for up to 40 percent of the remaining capacity.
The Russian gas giant is also said to be close to resolving a five-year anti-trust dispute with the EU.