Security high in Belgian capital ahead of country's National Day
Comments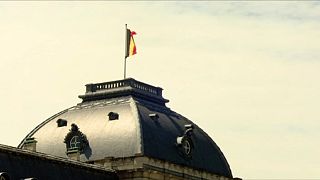 Security is tight in Brussels as the city prepares to celebrate its National Day on Thursday.
The country is already on high alert after terror attacks in March which left 32 people dead. Following the truck attack in Nice on Bastille day, the city's authorities are taking no chances.
Guido Van Wymersch from Brussels Police explained: "It's not that we are afraid, and not that we want to change our way of life, but at the same time we have to take into account what has happened. So in the roads close to where there is the festival tomorrow and this evening, you are going to see either concrete blocks or other trucks, to prevent a truck getting access to where it shouldn't go."
At Place du Jeu de Balle in the centre of the city, where a free concert will be held on Wednesday night, those involved seemed unconcerned about any terror threat.
"There's nothing special going on, everything is fine, all the preparations are underway. There are soldiers in place . there's going to be security so there are no worries," said one man.
Another added, "things are starting slowly, but I think there is going to be more of a good atmosphere."
Earlier on Wednesday, armed police surrounded and arrested a man wearing a long winter coat with wires hanging out of it. He was detained in the central Place de la Monnaie after police were alerted by nearby shoppers. Local media later reported that it was a false alarm and that the man was a student, studying waves and radiation.