Human trafficking - tracking a lost generation
Comments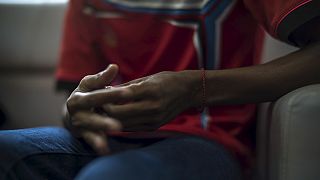 More than 1.2 million people fled poverty and war in 2015 hoping to find a safe haven in Europe and the trend has continued well into 2016.
But as we know not all reach our shores, our borders. Turkey alone is home to 2.7 million Syrian refugees. Very few adults can work in Turkey because of extremely complex labour law, so the burden is increasingly falling on Syrian children instead.
Why should we care? Because Turkish clothing and shoe factories supply stores and chains in Europe; and not enough European brands have reacted so far to protect Syrian children from exploitation. They work long hours and wages are often pitiful. And more importantly, local aid groups also report that children are sometimes sexually abused.
Britain's streets of shame
We also report from Britain, a destination still viewed as an El Dorado by many migrants. However, the reality for some is a life of slavery after being trafficked into the country for work or for sex.
Live updates from our Insiders team