EU fails to agree licence for weedkiller
Comments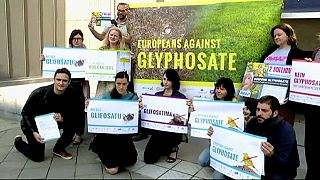 EU officials have failed to agree on extending the European licence of a widely-used weedkiller.
The current licence for glyphosate runs out at the end of the month.
A proposed 12 to 18 month extension failed to win enough support.
Conflicting scientific studies on the potential dangers of the herbicide have led to the delays.
Some studies have found it can cause cancer.
The European Commission may decide to take the issue to an appeals committee later in June.
If the EU lets the licence expire, the industry could launch a legal challenge.