EU ministers approve PNR legislation
Comments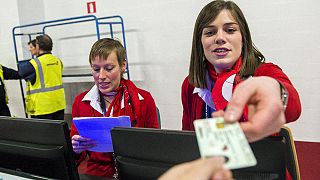 EU governments have formally approved new legislation to share air passenger data.
The decisions came at a meeting of EU interior and justice ministers in Brussels on Thursday.
The bloc sees the new law, known as the Passenger Name Record, as a tool to fight terrorism.
Airlines will now be obliged to provide data for flights departing from and arriving inside the EU.
EU member states – except Denmark, which has an opt out – now have two years to incorporate PNR into their domestic legislation.