NATO-Russia Council holds talks after two years
Comments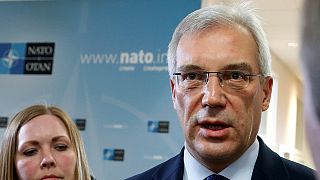 NATO has reopened informal talks with Russia for the first time in nearly two years.
Diplomats met for over 90 minutes to discuss Ukraine and the situation in Afghanistan.
The NATO-Russia council, as the format is known, was suspended two years ago over Moscow's annexation of Crimea.
"NATO and Russia have profound and persistent disagreements . today's meeting did not change that. NATO allies remain firm that there can be no return to practical cooperation until Russia returns to the respect of international law," said Jens Stoltenberg
NATO Secretary General.
Officials also discussed recent Russian military actions; it comes after Turkey downed a Russian military jet last year close to the Syrian border.
Last week, U.S. officials accused Russian warplanes of repeatedly buzzing a U.S. Navy destroyer in the Baltic Sea, coming as close as nine metres.
Moscow denied those claims.