Frontex warns of more migrant arrivals
Comments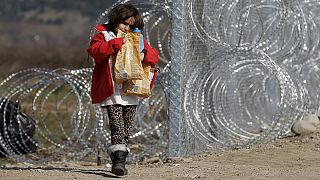 The head of the EU's border control agency has warned more migrants will arrive on Europe's shores this year.
Fabrice Leggeri said various conflicts and geopolitical crises would cause more people to leave their homelands this year.
He added that it was hard to send back migrants who have arrived from Turkey.
"We have found between Turkey and Greece, that there are practically no refugees that can be send back to Turkey," he said at a press conference in Berlin.
Frontex said its budget is up to 250 million euros from 142 million euros last year.
In 2017, the agency's budget will increase to 320 million euros