British PM allows ministers to campaign for 'Brexit' in EU referendum
Comments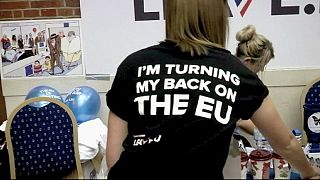 British Prime Minister David Cameron is to allow government ministers to campaign for either side in an upcoming referendum on EU membership.
They will be given the all clear to do so after the Conservative leader has sealed a deal on Britain's ties with the bloc.
Up to a third of Cameron's cabinet, including Home Secretary Theresa May and Foreign Secretary Philip Hammond, have expressed Eurosceptic sentiments.
Cameron has said that he wants Britain to stay in a reformed EU, but is not ruling out leaving if he fails to get the changes he is demanding.
The prime minister been under pressure to allow ministers to speak openly. There has been speculation that some would have resigned from their posts if they had been forced to campaign for an "in" vote.
Europe has divided the Conservatives for three decades. It played a major part in the downfall of Cameron's two Conservative predecessors, Margaret Thatcher and John Major.
In December, Cameron indicated that he hoped a deal at a summit of EU leaders in February could pave the way for a referendum vote as early as June.