Captagon: the so-called 'super' stimulant 'used in Syria'
Comments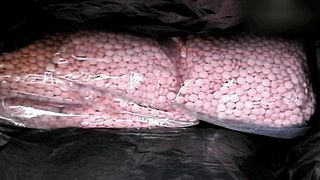 Captagon: the stimulant that is said to be fuelling fighters in Syria.
Or is it?
Media reports have described it as a super drug that can mask pain, fear and hunger.
The reality is much more complex.
Dr. Bruno De Schuiteneer, a clinical expert, at Belgium's federal agency for medicines and health products, explains how this drug works.
Click on the video above to see the report.