Waterloo re-enactment kicks off in Belgium
Comments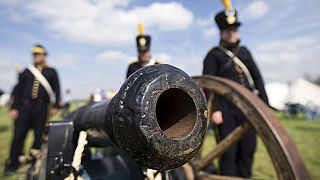 It's been two hundred years since Britain and her allies defeated Napoleon Bonaparte on the muddy battlefields of Waterloo, just outside of Brussels.
The area will be hosting a three-day long reconstruction of the battle…as it happened back in 1815.
These reconstructions take place every five years.
But with this year being the 200th anniversary, it's an extra special celebration this time around.
More than 5,000 re-enactors are taking part.