EU accuses Google of abusing market position
Comments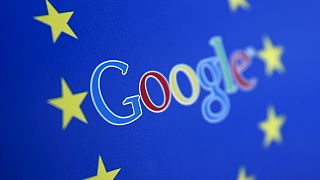 EU anti-trust officials have formally charged Google with abusing its market position.
The EU can fine companies up to ten percent of their annual turnover.
The European Commission accuses the US tech giant of diverting traffic away from rival websites in favour of its own services.
"We have this suspicion and we have grounds to think so in our preliminary findings that Google does favour 'Google Shopping' in the search," said EU competition czar Margrethe Vestager.
A separate investigation is being opened into Google's Android operating system for smartphones and tablets.
"It is clear that EU competition law gives the possibility to the European Commission to consider harsh punishments and that is why I believe that we have as a real opportunity to achieve in Europe an open and fair internal market in the digital age," said German centre-right MEP Andreas Schwab.
That's not how US President Barack Obama sees it.
In February, he said some EU anti-trust decisions against US firms were commercially driven.
Not so, says former Danish deputy PM Vestager.
"For me the most important thing is the consumers: do we have sufficient choice and do we see innovation? Because innovation is a driving force in e-commerce and that of course should be allowed to thrive," she told euronews.
The EU is also probing tax deals struck between Apple and Ireland and Amazon and Luxembourg to see whether they amount to illegal state aid.