'I want to set up my own cosmetic business. What kind of European help can I expect?'
Comments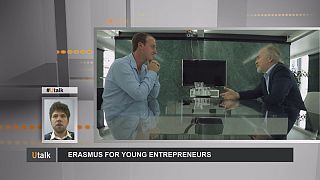 Answer from: Daniele Westig, Europe Direct Communication Officer
"You could be eligible for the Erasmus for Young Entrepreneurs, a cross-border exchange programme which gives new or aspiring entrepreneurs the chance to learn from experienced entrepreneurs running small businesses in other countries.
"To qualify, your start-up business must be less than three years old or you must already have a business plan as proof of your firm intention to start a business.
"You must also be a permanent resident in an EU country or in one of the COSME (EU programme for the Competitiveness of Enterprises and Small and Medium-sized Enterprises) programme participating countries. Currently these include Montenegro, Turkey and Former Yugoslav Republic of Macedonia.
"With Erasmus for Young Entrepreneurs, you can spend from 1 to 6 months in another participating country with an experienced entrepreneur. You can split your stay into several parts – for example two weeks every month – as long as you finish your programme within 12 months of starting it.
"For your stay abroad, you can expect help with your travel and daily living costs, with a monthly contribution depending on the country you visit.
The programme is coordinated in each participating country by local contact points, and they will guide you through the exchange programme and pay out your financial support."
To find more details, including the relevant contact people, please call: 00-800-6789-10-11 or go to http://europa-eu/youreurope or Erasmus Entrepreneurs
If you would also like to ask a question on Utalk, click on the button below.