Keep an eye on you: the EU's controversial plans to track air passengers
Comments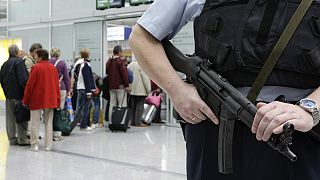 Drastic measures in drastic times: a Europe-wide database to track all air passengers flying in and out of the EU is one of the latest counter-terrorism initiatives being pushed by European leaders. Its advocates say it's a necessary evil to safeguard our security, but some civil liberties groups see it as another step on the road to a surveillance society.
We saw the telephone of the German chancellor hacked, and world leaders hacked, without the knowledge of the US president, it was done by the American security services. If that's happening, how can we trust them?
France, Belgium and Denmark have all been rocked by terrorist attacks by homegrown extremists in 2015; now Europe is taking action.
Previously blocked in the European parliament, MEPs recently gave their provisional support to plans for countries to share airline passenger information.
Such a pan-European system would see the blanket collection of data on all travellers flying in and out of the EU. Along with flight and passport details, a passenger's eating preferences, credit card details, mobile phone number and email would also be shared.
But are we paying too high a price for our security? That's the issue Paul Hackett discussed with guests Timothy Kirkhope, the MEP leading the debate on the proposed Passenger Name Record, and Joe McNamee, from the civil rights group, European Digital Rights.
To see their debate watch the video.