New mandate starts for European Committee of the Regions
Comments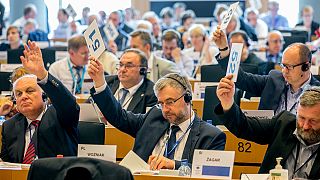 The new assembly of the European Committee of the Regions (CoR) gathered on 12 February for the first time in its new five-year political term.
The 350 CoR members, recently appointed following approval by the Council of the EU, met in Brussels at a constitutive plenary session where they elected Markku Markkula (EPP) as their new President, discussed political priorities and adopted a number of opinions.
"Markku Markkula (EPP), member of Espoo City Council in Finland, has been elected President of the European Committee of Regions (CoR). The election took place during the CoRs' constitutive plenary session in Brussels as the assembly entered a new five year mandate. Markkula will take the helm of the EU's assembly of local and regional authorities for the next two and half years with Karl-Heinz Lambertz (PES), President of the Parliament of the German-speaking Community of Belgium, serving as the First Vice-President." see press release here
Created in 1994, the European Committee of the Regions is the EU's assembly of regional and local representatives from all 28 Member States. Its mission is to involve regional and local authorities in the EU's decision-making process and inform them about EU policies.
All 350 CoR members are required to be politically accountable in their home towns and regions.
You can follow the session live in the player above.
CoR Presentation clip