Let's be clear: Concerns for EU in Transparency International corruption index
Comments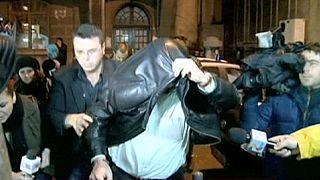 'Could do better' is the message to some European countries from Transparency International's latest report on global corruption levels. While 17 EU countries improved in its rankings France, Sweden and Malta fell and the rest showed no improvement. Italy and Romania were tied at 43. Why are so many EU countries seeming to fail in their battle against corruption? That's the question in this edition of The Network.
Among the issues Chris Burns discusses with his guests are; should EU members create public registers of company ownership and what more can Europe do to tackle corruption among existing members and candidate countries.
The panel includes Elena Panfilova, Vice-Chair of Transparency International, Dusko Lopandic, Serbian Ambassador to the EU and Ana Gomes, Portuguese Socialist Member of the European Parliament's Committee on Civil Liberties, Justice and Home Affairs.
Watch the video.