The highs and lows of new drugs
Comments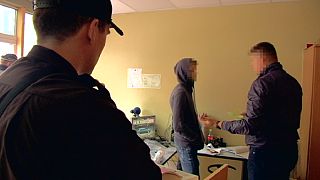 The European Commission has announced proposals for new regulations to tackle the controversial issue of so-called legal highs, psychoactive substances that imitate the effects of illicit drugs and which are not subject to state controls. Last year in Europe 73 new drugs were identified, up from 49 in 2011. Some countries have brought in wide-ranging bans, others are more relaxed. Right On visited Latvia, where authorities have already banned some of these substances, but where it's still possible to buy legal highs in more than 100 outlets. The police carry out regular controls, but are powerless to do anything about drugs that are not on the government's list of banned substances. Reporter Seamus Kearney discussed the issues with some of the key players in the capital Riga.
The Doctor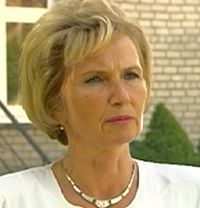 Dr. Astrida Stirna
Addiction medicine specialist, Latvian Ministry of Health
"There are similar problems in Latvia as there are in the rest of the Europe, where the use of narcotic substances is increasing, especially in terms of legal narcotic substances. They are legal, but at the same time everything is being done in order to change the laws and make these substances illegal as well.
"For an example, I can mention the herbal mixtures that youngsters call spice, which is very popular among our youth under the age of 27. Between 2009 and 2013 we have seen a big rise in the number of patients. For instance, there have been 86 people brought in for medical tests. And every month, every week, actually every day, such youngsters are brought in. They have used these new substances and they have found themselves in such an uncontrollable state that very often they are brought in by ambulance or by the police.
"If we compare how these youngsters behave, then we can see that the effect of these synthetic narcotic substances is faster, and it causes a lot of fast psychotic changes and addiction. For example, if we compare the natural cannabinoids and the synthetic cannabinoids that are being added to these herbal mixtures, then we can see that the result is 100 or even more times effective!
"Therefore youngsters who smoke these herbal mixtures are getting into an uncontrollable state after smoking at home or on the street. Then, in this psychotropic state, they are brought to us where it is hard for us to identify what exactly they have used. This is because there are new substances added all the time and we cannot identify them all. There are new biochip analysers installed in Latvia, and with their help we can determine the new narcotic substances and give fast help to these youngsters that have got high.
"Latvia has changed the narcotics list that is based on a so-called generic system where, based on the formulas of the narcotic substances, all their derivatives are banned as well. Therefore there is a wide range of illegal substances. At the moment there are some new substances appearing that are outside this banned substance list, therefore we have submitted amendments to this law that will allow a temporary ban of up to one year for unknown substances that are not included in the banned narcotic substance list. In this case, we could hold and examine these substances and ban them from distribution.
"I believe that we have a chance to contain the distribution of these substances, which is quite wide, because these substances are distributed as air fresheners, incense and bath salt, for various purposes, in order to hide the real use. Very often the distributors of these substances say that they do not carry any responsibility for the consequences after use, that people under 18 are not recommended to use them and so on. They pretend to distribute them for different purposes, even if they know that they will be smoked or inhaled anyway.
"Of course, we will not be able to cover everything at once, even if the amendments in the laws will be happening all the time in future. It does not mean that we will be able to identify these substances so easily, as every new substance that appears in Latvia needs to be chemically proven. It is being done by the police and our labs and our equipment is constantly improving. We will not be able to solve it all at once, but we are trying to do that."
The Health Prevention Worker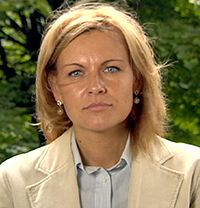 Anna Auzina
Health promotion & prevention, Riga City Council
"Of course one thing is that we work in schools with youngsters; we go to them, not the other way round. Secondly, we have special health days, which are devoted, for example, to smoking or drug addiction. We go to the city, we organise big public events where people can learn something new. For example, it's for people who want to quit smoking, so they can consult a doctor, or participate in other activities, where they can find out about other alternatives to smoking.
"Of course, education is very good. But mostly, it all depends on the family, what happens in the family. And if there is no support, then a specialist cannot go in and say that using is bad and hope to have an impact. Therefore, we are working not only with children and youngsters but also with their families. For example, we organise parental meetings and parental days. The parents have the chance to come, participate and talk to the specialists about what to do if they suspect that their child has started to use something.
"We also have a new project: public lectures for all the inhabitants of Riga. People can come to talk to doctors and psychologists and find out what to do if there is a problem, how to solve it, where to go for help. The questions can be asked anonymously, so that people do not need to speak publicly about their problem because most of the people are afraid to talk about it, and so people continue using and the problems are not being solved.
"The Health Department also has social services, where psychologists and social workers work directly with the addicts. People can talk anonymously. There are individual consultations and also group work. One group works with the co-dependent people, usually they are the family members of the addict, because, as we know, treating addiction is one thing, but if all the family is suffering, then it is a common illness of the family. We try to help the addicts and the co-dependent, and then we have great results."
The Former Addict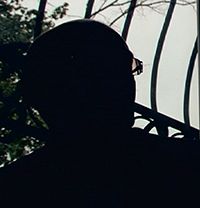 "Maybe my opinion is not the same as the majority's. But after 23 years of experience of using drugs, I do not see any difference between legal and illegal narcotics, or let's say light and strong narcotics, it is all fiction. All narcotics are dangerous; they are harmful for your health, personality, psychic state and the physical health of the body. Such drugs that are sold legally, so-called spice, which I have also used myself a couple of times, I can say that based on its harmful effect on the body, It can be compared only to heroin. It is one of the most terrible drugs that exist at the moment and its effect on the human being is dreadful.
"I can tell you how it works from my personal experience. Many say synthetic cannabinoid is similar to marijuana. But in reality, they are not similar at all, they only look alike. If you use it, it is like hitting your head, blowing your mind, your head just explodes. I tried it once, twice and then I understood that it is not for me, that I would not survive long with this drug. I have acquaintances using this drug. There are a lot of youngsters, even children who are underage among them. Those who sell don't ask for a passport and age.
"The harm to the personality is so obvious, it just catches your eye. The still posture. They are just wandering around these shops. It is, of course, easier to beg the passers-by for 20 cents in order to collect one lat – that is the price of one dose; than get money for one dose of heroin. They ask old ladies, elderly women who are passing by for 20 cents and that's all. All these people need to do is look into the eyes and it is clear how it happens, what is happening inside. There is a brain turned to mush; these people are useless after using a couple times. They are unable to relate to the surrounding reality. It means that they are already in some other world, which is dark and unclear. I think it is wrong that they are selling it in all neighbourhoods of the city; and this network is very wide. I think that the state can end this easily but for some reason it does not happen. So it makes you wonder why.
"I am a very curious person in general. There is information that these substances are produced in China. We can assume things just by looking at the producing country: legal producers don't even recommend that children play with Chinese toys, but here we are talking about psychotropic substances that are used orally. Based on where and how they are produced, I have heard that half of them consist of naphthalene and formalin. And all this is used orally. So together with the psychotropic substance, which is always dangerous, person also inhale a lot of poisonous carcinogenic substances. People don't even realise what they are using. They think that they are using weed, as it looks like weed, green pieces of weed. But in reality it is just an additive that has been sprayed with transparent psychotropic liquid.
"It is dangerous, lethally dangerous. And it destroys the personality very rapidly. I believe that there is no sense in talking to the addicts, they are ill people, they cannot adequately see reality and evaluate their actions. This issue should be addressed by the government and law enforcement organisations. It is abnormal that death is sold legally! A lot of people use because it is easily available and it is cheap. And there is no liability for it!
"As we know, we live in a time of economic crisis; it's no excuse, of course, for things that are happening in Latvia. But distorted minds, distorted streets, maybe a lack of funding for work with youngsters that would lead them in the right direction. Something must be done to keep the people from using or at least not to have all these shops.
"I think it is the mass media, friends, the internet, and also some kind of indifference in society, that people around, even parents don't care what their children do, where and how they spend their free time. And others have neither the power nor the willingness."
The Legal High User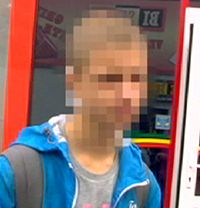 17-year-old, Riga
Q: What did you want to buy?
A: Spice.
Q: Why?
A: To smoke.
Q: Why? How often do you do that?
A: Twice a month.
Q: Why?
A: I don't know. When I feel depressed, I want to smoke and relax.
Q: Does it work?
A: Yes, quite well.
Q: What is the feeling?
A: Well, how can I say? It is nothing special, it is spice, it is not marijuana, nothing special. Spice is like tea. You drink tea and you feel good.
Q: Then why don't you drink tea? Why do you smoke spice?
A: Because I smoke a cigarette and I like to smoke, not drink. Do you understand?
Q: What do you think about the police making controls of legal high shops?
A: It is stupid. Because it's legal. It's not against the law.
The Police Chief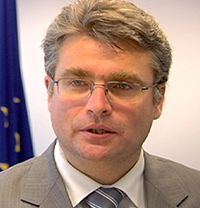 Andrejs Grisins,
Head of Latvia's criminal police
"The fight against legal narcotics, or as it is popular to say 'the new narcotics', is a top priority for the criminal police because we care about the health of our youth. And for the people who are selling these substances the target buyers are youngsters. And for us it is crucial that we fight against them.
"As for the practical detection of these crimes, the biggest problem is that these substances are not included in the list of banned substances, and we, the police, cannot use criminal law to bring the perpetrators to prosecution.
"These substances show up periodically in the Latvian market. Last year, if I'm not mistaken, 33 substances were banned. Earlier this year, using the generic systems, more than 200 substances were banned. But now we see that there are more and more new substances emerging in the market. And we do not have the tools to prosecute the guilty parties.
"Expanding the list of the prohibited substances is quite a time-consuming process that takes up to half a year, and in the meantime our rights and opportunities are limited. But the drug business is developing so rapidly that they are already prepared for the ban of the new substances, and again new ones emerge in the market. We think, of course, it would be better if we could be much quicker to include the new substances in the list.
"I think in the context of Europe we need to think about early warning within the competence of Europol, in order for the police to share the information between the states quickly and efficiently. Of course, it would also be perfect if in the framework of the UN it was possible to think about the holistic approach to new drug prohibition. In our opinion, it would be one of the solutions that if one country has banned the substances then it should also apply to other countries.
"Currently there are more than 100 sales points in Latvia, and they are constantly changing their location, because, I must say, criminals are quite flexible. Since we cannot prosecute, then we are looking for other means of punishment. We are trying to find and punish those people for other misdemeanors related to the economic sphere, tax violations, and so on. We collaborate very actively with other services, for example, the fire department. We find violations and thereby weaken drug dealers economically.
"We are also working with the community, with neighborhood residents, including local municipalities. We also talk to the owners of the premises, who rent their property and allow trading of such substances. We persuade them to withdraw from contracts and in this way we kick the dealers out of the market. They have left a lot of places, changed location. Some do not start the activity of the firm, but I must admit, that this is still a very profitable business, so they are always trying to find new places for the shop.
"The effect is achieved by the fact that they understand that their activities are limited, it does not spread wider, the number of shops is declining slightly each year. Of course, we would like to eradicate these shops completely, but in this way we can at least restrict them. We limit the offer and the ability to purchase these substances for young people. Currently it is the only thing we can do. Of course, we understand, if they could be punished under criminal law and arrested and prosecuted then our work would be much more successful. But it would be wrong not to do anything just because they cannot be held criminally liable, and to allow that negativity to take over the whole territory of Latvia.
"Our community is very negative against these occurrences. And there are cases, for example, when the surrounding residents, after the emergence of such shops, are working with us to help shut them down and force them out. Also, if the owners of the premises do not want to break the lease agreements because of financial motivations, then the locals try to persuade their neighbors to prevent their children from using this poison. Also the local municipalities are highly involved, and we have managed to evict them from the municipal properties of Riga City. And the municipalities follow this very closely, and as soon as these sales points appear in their properties, they terminate the rental agreements."