Europe Weekly: EU in a spin after Cyprus bailout
Comments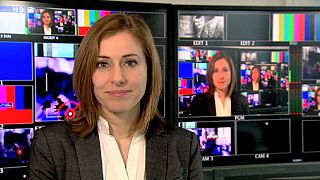 The ongoing uncertainty over the bailout of the Cypriot banking system dominated the headlines again this week.
Euronews took a look at how eurozone ministers revised the terms of the rescue package after the parliament in Cyprus rejected the first proposal.
There was also an unexpected degree of calm as banks on the island reopened on Thursday.
Nicosia has become the centre of attention. All this while Italy is still without a government one month after the country's election.
Click on the link above to watch the latest edition of Europe Weekly.