Right On's Seamus Kearney spoke to the owner of an insolvent business in Berlin to get a feel for the human impact of a business collapsing. He also spoke to an insolvency administrator about some of the issues related to cross-border insolvency.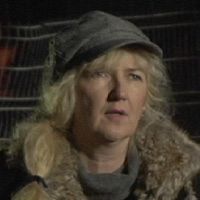 Sabine Reineke
Owner of insolvent business, Berlin
'My situation of having to file for insolvency came about because the public bodies for which we had worked did not pay us. All our clients were public bodies. Things became particularly urgent this year in the summer, with a construction project in Potsdam, which was a similar project to one we had in Oranienburg, where the public bodies did not pay as well. This is why, as the head of the company, I had to file for insolvency on October 8.
'Some people might not be able to imagine what it means to be insolvent. For us as a company this has been an incredible blow. The company existed for nine years and when you look at the work we did on many projects, you can see we did our job and we did it well. Actually, even today I find it hard to understand that we had to file for insolvency as a company after nine years because we had payment difficulties.
'Maybe it is worth mentioning here that through our insolvency other companies that worked for us might have to file for insolvency themselves. We do have partners that added work once we finished our job and through examples in the town of Runge, we have seen how they have got financial troubles as well.
'For those workers employed at my company – we're talking about 10 people – it was a major and painful change in their lives and for their families as well, as they lost their jobs practically overnight.
'For me personally it is very hard, as we have three kids. They are already grown-ups, but one of them is still studying and financially dependent on us. We just can't pay for certain things anymore.
'I will have to file for social assistance. I have to, as I am not in the same lucky position as my workers, who are being paid another three monthly salaries from the "insolvenzmasse". But as a company director, unfortunately, you don't get anything in case of insolvency.
'That day, when I decided, or actually when it became my duty, to file for insolvency, was a big disappointment. Not just disappointment, but also anger and frustration. Anger because you're being completely left to yourself. Take our last project in Potsdam. We were taken off the project, although a lot of public money has not been paid to us. I repeatedly sent e-mails, to warn about our financial situation, that we were in dire straits because of public money not paid to us. No one from the public institutions ever got back to us, let alone helped us.
'The disappointment of having to close a company after so many years when it's not even your fault is huge. Actually, it's the worst thing that can happen. The anger will stay for a long time. But despite the insolvency, and despite all the things that still await me, at least I can say I am still in good health and I hope my family and all the others from the company will stay healthy as well. But the anger will never go away.
'I am glad that I have the opportunity to speak in public about this. This insolvency has hit me personally, but if I were to advise other companies about how they could avoid the same fate, all I would say is: to work for public bodies has become very, very difficult in recent years.'
'There is little public funding left and companies have to watch carefully which contracts they sign. Also, our company, for example, dealing essentially with sports grounds and other outdoors facilities; we are always at the end of the chain.
'For all companies concerned by this as well, all I can say is: those commissioning the jobs have to be reminded that they are responsible for creating the conditions for us to work in. They are also the ones responsible for the costs that are due to delays. The fact that this did not happen in our case is the reason for our insolvency.'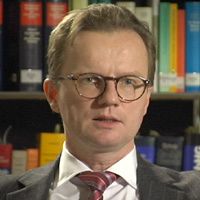 Christian Köhler-Ma
Insolvency administrator, Berlin
'I think the most important thing would be to increase coordination between the existing national insolvency laws. The current EU legislation is primarily a coordination of the very different national laws in the different countries that have signed up to it. That is, all EU member states except Denmark. All national laws are being coordinated while keeping their national content. There is no unified European insolvency law, but there are 22 or 23 national ones. Any attempt at creating more of a common ground would make sense.
'There is a mixed picture. Some parts function well while others do not function the way they were originally laid out. What does function well in the meantime is the coordination between courts. What can be observed on the other hand, though, is that the coordination of the administrators does not function well.
'I have the impression that there is a tendency amongst administrators to bring to their countries and under their national jurisdiction those insolvency procedures that generate capital. Once theses cases are acquired, there is no more will for coordination with those administrators who could also have an interest in these cases. This is what can be found over and over again. It would make sense to have better coordination in this field.
'What is clearly reflected in the current EU legislation is that the signing countries must have thought let's preserve as much of the achievements of national law as possible. Our labour law has to be valid for our employees. Our "Sachenrecht" has to count in our country. Yet this is not coordinated among the different countries and at the end of the day this can mean worse results for those concerned.
'If we take into account that there are economic units operating in more than just one country then it would be better if the interests of creditors, employees, and everyone else concerned are respected on a more transnational and not just national level.
'It is one of the particularities of Europe that many cultures and national histories collide. National laws are very much marked by culture and history. Some countries have a stronger emphasis on saving and restructuring companies in order to enable them to get back into business. This can be seen, for example, in England in recent years, and Germany also applies this strategy with determination. France, too, has introduced insolvency reforms intended to encourage this.
'In other countries this is not so developed yet and even if laws are being changed, like in Spain, for example, it takes a long time for them to be implemented. Habits from the past are still strong and persisting.'