Protecting your internet purchases
Comments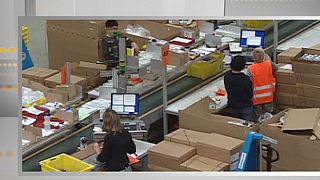 Thanks to ISEG and ISPI.
In this edition of U talk Vittoria Pischedda from Lyon, France asks:
"I bought a computer online from a German website but it does not work properly. What should I do? Are there general rules for returning goods purchased online?"
Jimena Gómez de la Flor, from Europe Direct responds:
"When you buy online goods you have at least two years to ask for a replacement or a repair if it does not work. The same rules appl when you buy goods in shops.
"This two-year guarantee period can be even longer in some countries. It starts from the moment goods are delivered. The vendor is always liable for repairing or replacing the goods in a reasonable time. If they cannot, you can always claim for a refund or a price reduction.
"In some EU countries you can also ask the producer for a solution. However, you have to check where the vendor is registered, as your EU rights only apply when the vendors are registered in the EU.
"In general terms, you have the right to cancel your purchase when shopping online within seven working days from the day you received it.
Usually to cancel, all you have to do is inform them. You do not need to mention any specific reason. Then just return the purchase and the refund should be complete within 30 days.
"If you have any problems with this, you can always contact a European consumer centre. They can help you with online and transborder issues. If you have a problem with a local vendor, you can always contact a national consumer centre".
If you would also like to ask a question on U-talk, click on the button below.
For more information about the EU, call 00 800 6 7 8 9 10 11 or check out the website: europa.eu/youreurope