Hungarians fall victim to Swiss franc debt spiral
Comments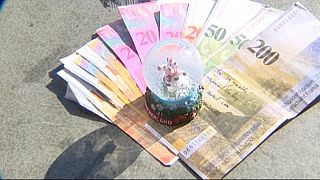 A huge number of middle class Hungarians are sinking in debt repayments, after taking out private loans in Swiss francs.
While the government is trying to rescue private debtors at the expense of mostly foreign banks, a significant number of people are struggling to make ends meet.
The last resort for many has become the pawn brokers, who are experiencing a business boom as the strength of the Hungarian forint continues to grow weaker.
If you want to see more from our interviews (in English) with Zoltan Pogatsa, please click on the following link : Zoltan Pogatsa bonus