Cyberspace and cinema on The Network
Comments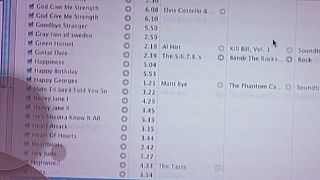 In this edition of The Network Chris Burns and his guests look at how internet downloading is impacting the movie industry.
The red-carpet galas may still be glamorous, but underneath it's 'the big squeeze' – DVD sales plunge while legal and pirated downloads soar.
With broadband speeds ever more turbo-charged, movie fans are increasingly turning to the internet — legally or illegally — to see the latest blockbusters. What does 'the big squeeze' mean for the business, and for the quality of the films?
Joining Burns in the debate is Aviva Silver, head of the European Commission's media unit; Nik Powell, director of the English National Film and TV School in London and from Stockholm, Rick Falkvinge a founder member of the Swedish Pirate Party