Exploring Austria with the new Porsche Design Huawei 10 Mate
From the top of the jagged peaks that loom over the village of Thumersbach like giants at a kid's tea party, the world below looks small and insignificant. The Zeller See shimmers in the morning sunlight, a glamorous partner perhaps to the casino and upmarket hotels of Zell that crowd its shingle shore.
For Austrians and Germans of middle age and upper middle income, this is the promised land. It has a kind of elegance about it – even if some of the beeping, speeding drivers bombing up and down the mountain roads above Thumersbach do not.
I've just encountered those drivers while behind the wheel of an 85,000 Euros Porsche Macan that I've been told I would have to pay the speeding fines and insurance excess on should I hit the gas, plough it straight through a crash barrier and roll it down a mountain. I am, understandably therefore, driving like James May.
Twenty minutes at the wheel of the Macan – while not exactly a bribe – has certainly whetted my appetite for the products of the Porsche family. Their car factory may be in Stuttgart but here in Zell is Porsche Design – a sort of Willy Wonka world where nothing can't be imagined.
From a giant TV that pops up out of your garden to drinks trolleys, Viennese trams, Poggenpohl kitchens, watches, vacuum cleaners and business class seats for Cathay Pacific's new A350s.
At Studio F.A Porsche, MD Roland Heiler introduces us to his latest toy – the Porsche Design Huawei Mate 10. Heiler explains that the secret to making this Chinese phone look less like a brick and more like something you actually want to savour in your hand is not to overdesign it: the lines are simple and clean, as with many of Porsche's best products.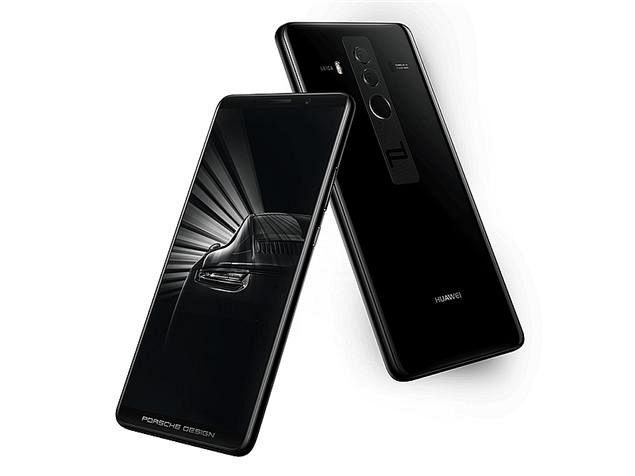 If the phone is not exactly inspired by the legendary Porsche 911, well it still makes a play of its curves, and of the way it merges metal with glass like a DJ mixes beats or a whisky maker blends malts.
Huawei give us the usual tech spiel about the performance of the phone (as they are very much entitled to) but the real fun starts when we get to try the camera, which undoubtedly is very effective and has been properly thought through.
Its Leica lens captures the Alpine light and proffers crisp photography. Noted snapper Alex Lambrechts is on hand to show us wordsmiths how to take better pics while the predictable cast of bonkers bloggers seemingly straight off the bouncy castle are away in their own cloud cuckoo (clock) land, taking tiresome selfies and flying drones dangerously low over cud-chewing cows whose faces say they'd prefer a fast train to the steak pie plant over a starring role in an Instagram Story.
With much made of the machine learning capabilities of the phone's camera, talk soon turns to whether, in the future, we'll need photographers at all. The response from the photographers is of course a predictable one, but one does wonder – in this age of millions of snaps being taken every minute and of cameras and apps that can make the worst photo look an awful lot less bad, whether media outlets who can't resist chopping paid writers out of the journalism equation might eventually give their snappers the heave-ho too and crowd source every image.
It's food for thought. But thought for food is provided over lunch by the people at Priesteregg, a wonderful restaurant in a traditional chalet which is so baked in a warm glow of gemütlichkeit that I half expect a beer-bellied bademesiter to appear at any moment and begin an aufguss. The hut essen is spectacular: slices of fine beef and pork are placed on a white hot metal rack at the table by muggins and the rest of the hacks and basted as they sizzle. I feel like Mr Benn – writer, photographer, driver and now chef all in one day.
Writer: Christopher Beanland
Follow Christopher @chrisbeanland
You might also like