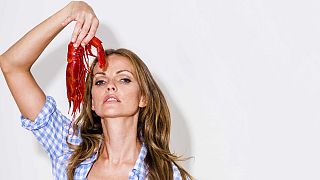 Former model and London-based blogger Aiste Miseviciute has tried countless high-class restaurants around the world and reviews them regularly on her blog, Luxeat. Her goal? To find "beauty on a plate". She is not talking about nice presentation but that mind blowing eating experience. Living it picks her brain to find out more about her plate discoveries.
On luxury restaurants…
"Luxurious restaurants for me are not the ones showing the highest price tag or using exuberant amounts of truffles – and other expensive ingredients. They are the ones having passion for the art of gastronomy, artisanship and cooking great, local and seasonal ingredients".
On favourite restaurants around the world…
"I love Le Duc, the first restaurant in Paris to serve raw fish 50 years ago. In London, I am a big fan of Hedone by Mikael Jonsson, a lawyer turned chef, completely self-taught, who is obsessed with exceptional products. Spanish Basque region has Etxebarri with master Victor Arguinzoniz grilling the best local produce on a completely different level than anyone else".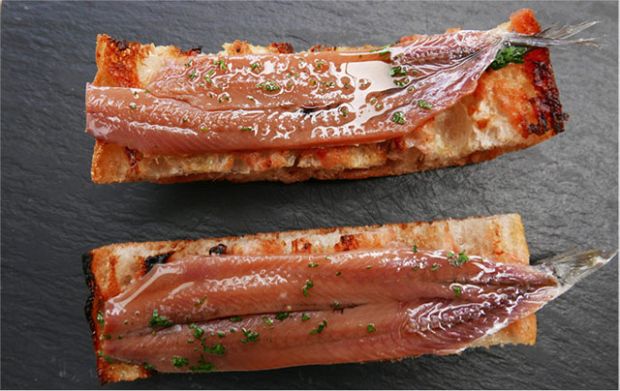 Salted anchovy with toasted bread at Extebarri. Picture by Luxeat
"And then there are dozens of restaurants in Japan. Most of the best restaurants I've visited there don't have Michelin stars and are anything but grand or 'luxurious'. Yet they offer the best cooking you can experience on this planet".
On outstanding culinary experiences…
"Probably a dinner at Kawamura steakhouse in Tokyo, because of its privacy and exclusivity. You have to be introduced by a regular client in order to get a reservation and still wait for a few months to be able to have a dinner there. Surprisingly, even if Kawamura-san is known for his Wagyu steaks, what impressed me the most were not his steaks, but the rest of the cooking. His beef bouillon is incredible, so as abalone, cream and caviar dish".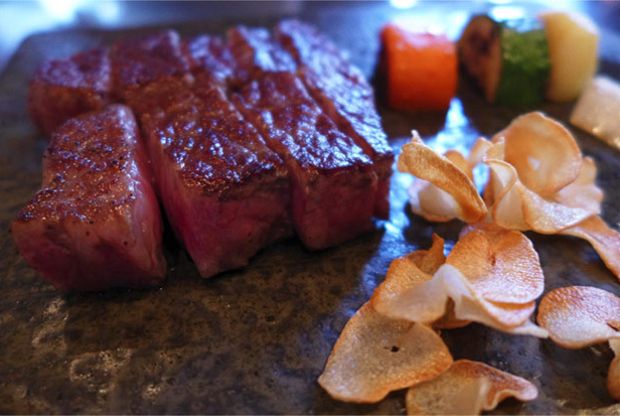 Kawamura. Picture by Luxeat.
"Another very memorable experiences for me was shopping for fish and other seafood at Tsukiji market in Tokyo with Takaaki Sugita, who is considered one of the best, if not the best, sushi master in the world. It was very special to have a glimpse at the daily life of a Japanese shokunin".
On spotting a great restaurant…
"If I had to give one tip it would be to avoid restaurants serving tomatoes in winter and preserved truffles in summer. Ignoring seasons is never a good sign. Also, I tend to avoid overly fashionable restaurants. They are more about image than substance".
On the perfect 3-course menu…
"I would start my journey with Alain Passard's beetroot tartar, then fly over to Copenhagen for some king crab in cured egg yolk sauce at Noma, which has just closed its doors and I would probably end up at Elkano in Getaria for the best grilled turbot in the world".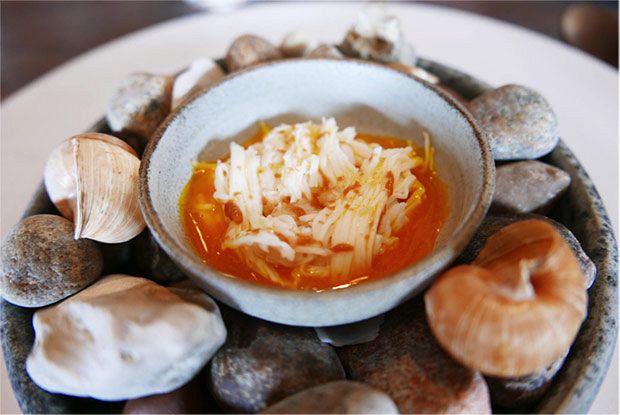 Steamed king crab and egg yolk sauce, Noma. Picture by Luxeat
On easy eating…
"I love food shopping in France. I regularly visit Rue des Belles-Feuilles in Paris, where you can find anything from cheese and fish to meat and bread, all sold in different dedicated shops. Actually, in my fridge, you will always find butter and French cheese like Comté or Époisse, which can't be enjoyed without a good, crusty "baguette tradition". Bread is very important to me. I grew up in Lithuania, where we have really good black rye bread. I just can't live without any kind of bread".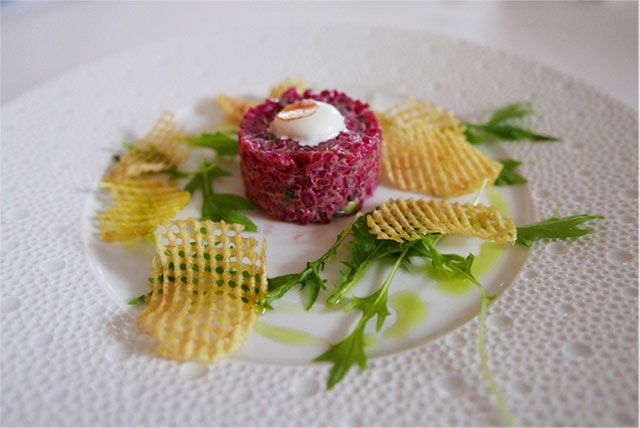 Beetroot tartare, L'Arpège by Alain Passard. Picture by Luxeat.
On future eats…
"I would love to visit Fäviken in the northern Sweden as well as go to Hokkaido, the second largest Japanese island for the best sea urchins and crabs".
Aiste Miseviciute best addresses around the world:
Living it is always looking for knowledgeable food bloggers and luxury cuisine insiders that wish to share their stories, best tips and secret addresses around the world. If you are one of them, connect with us through social media using our hashtag #livingitluxe to be featured.