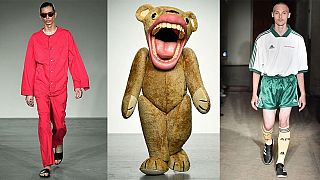 Once again, this Fashion Week reminds us that high-end fashion is equally an art and a craft, and the catwalk is the canvas where a designer's singular vision comes to life. London's psychedelic atmosphere and free state of mind signature style is carried by British brands such as premium casualwear Astrid Andersen or unclassifiable Liam Hodges.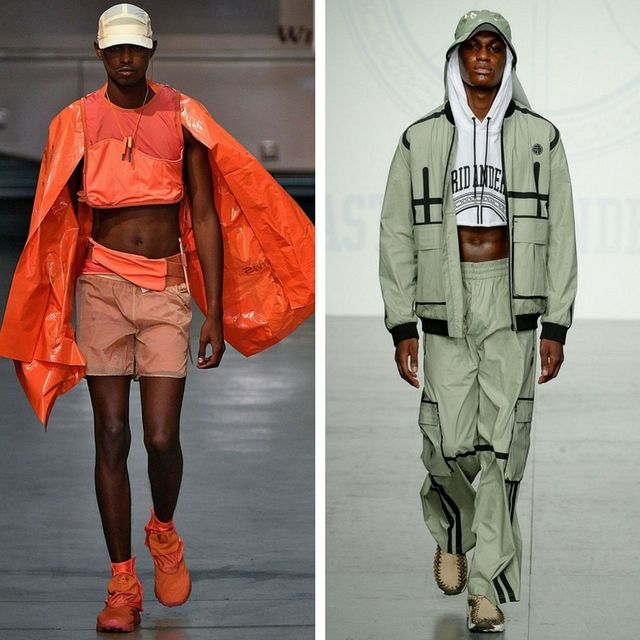 Left: Cottweiler
Right: Astrid Andersen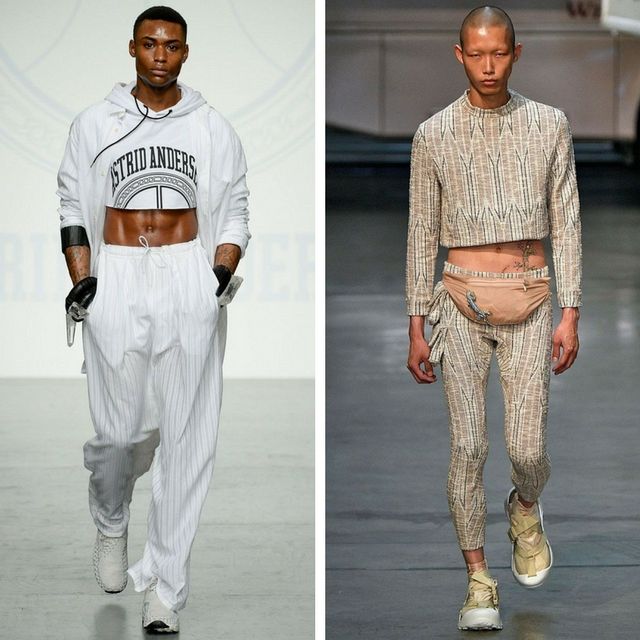 Left: Astrid Andersen
Right: Cottweiler
As for trends, one in particular dominated most of the collections: gender fluidity and what we see today as total extravaganza. Some shows featured both male and female models wearing similar clothes but, most importantly, traditional feminine details such as lace, flower prints, shades of pink, gowns, waist belt and delicate silk were seen on masculine garments.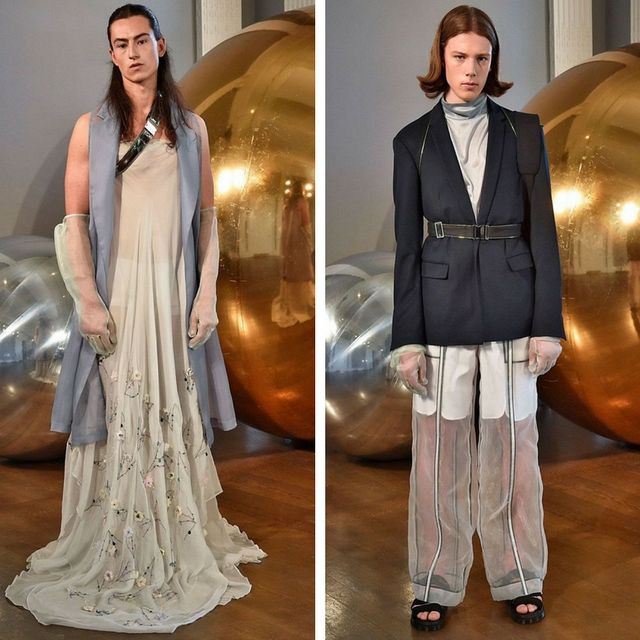 Harry Xu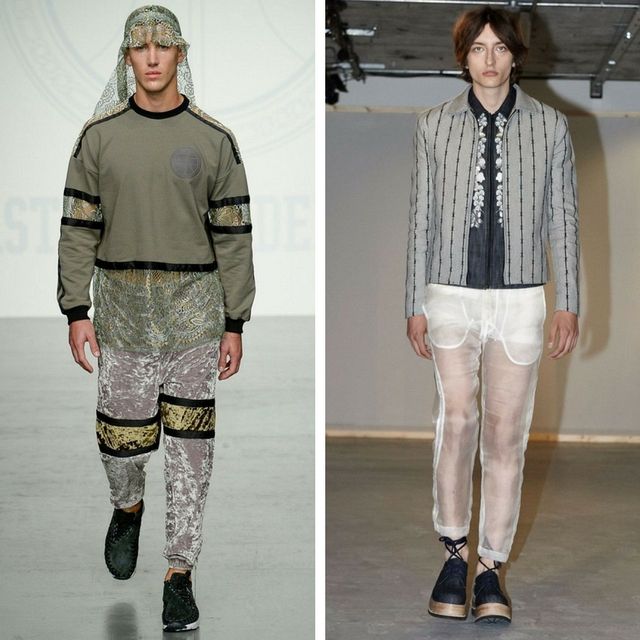 Left: Astrid Andersen
Right: Body Bound
The male identity, and concepts usually adjoined to it, is questioned and ultimately redefined by the most forward-thinking designers… whom are not afraid to show proper anti conformism.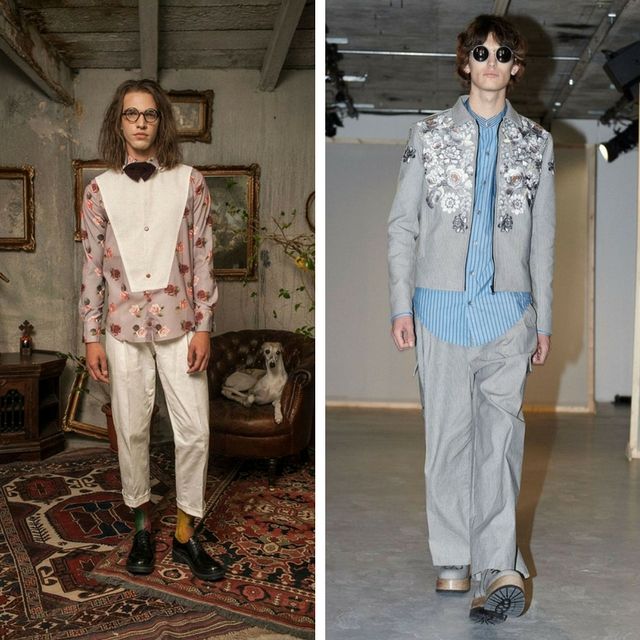 Left: Florin Dobre
Right: Body Bound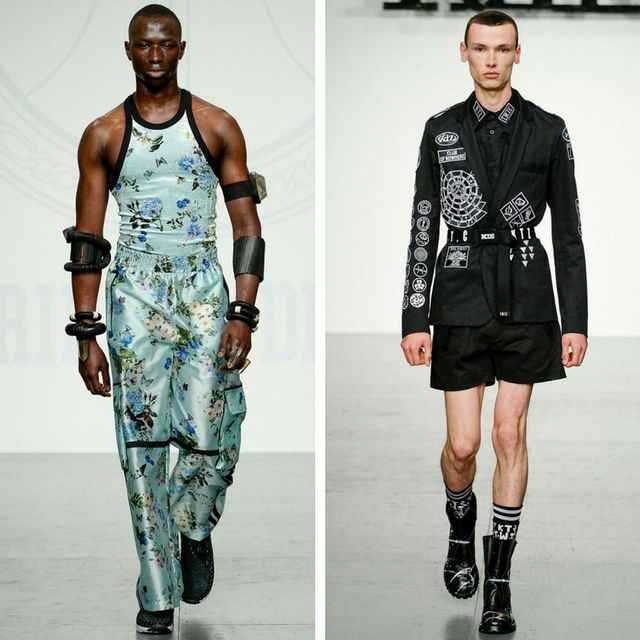 Left: Astrid Andersen
Right: KTZ
Although some will argue a few pieces shown during this Spring Summer 2018 Men Fashion Week are unwearable in a real life context, these may soon be the casual accoutrement of the perfect gentleman.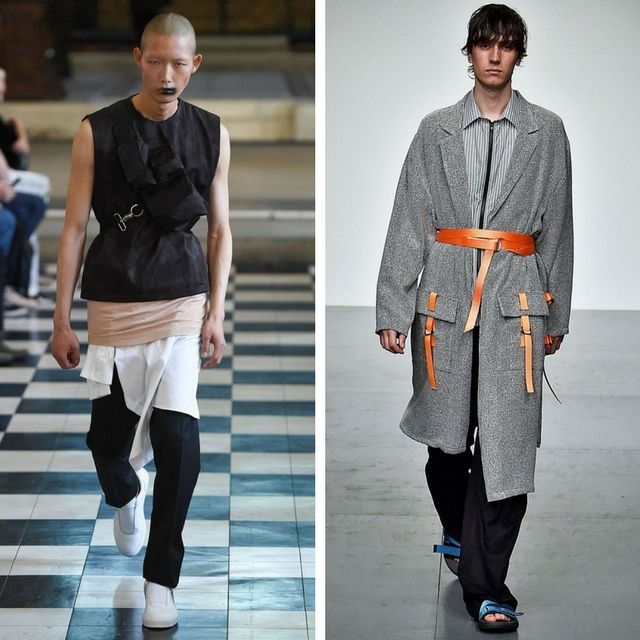 Left: Matthew Miller
Right: Tourne de transmission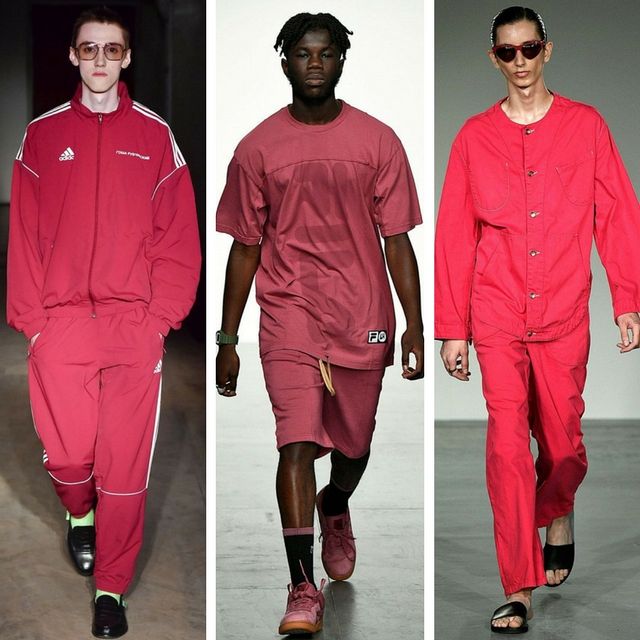 Left: Burberry x Gosha Rubchinskiy
Middle; Liam Hodges
Right: Alex Mullins
British menswear continue to rise at a faster rate than womenswear and is expected to grow by 12,43% between now and 2021 to reach £16,2 billion according to Mintel and the British Fashion Council.