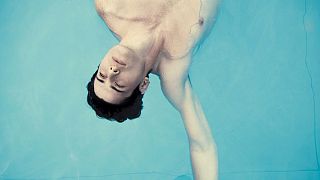 Sublime creatures posing in an erotic/chic atmosphere inhabit the photographic world of Stefanie Renoma, @stefanierenoma. There, she captures sensuality and celebrates the skin, both male and female without distinction. Living it publishes an extract of her 'Poppy Story' starring the model Raphael Say (her all-time muse) and sits down with the photographer to chat career goals, artistic inspirations and Parisian lifestyle.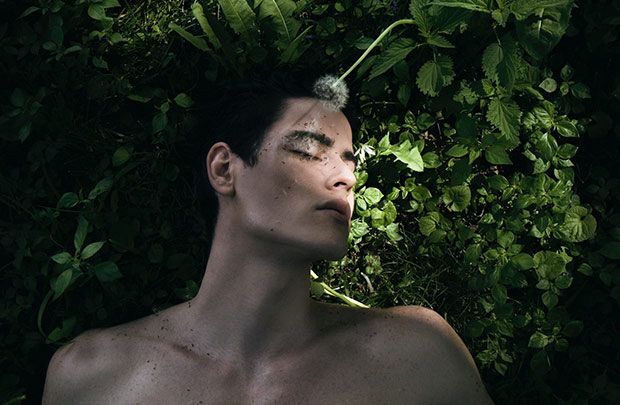 How did you become a fashion photographer?
After several years being an artistic director, I wanted to explore another facet of this job on passing on the other side of the lens and create my own images.
What does one day in your job look like?
My days are intense. I spend a lot of time developing my photo series: looking for the right ambience, materials, building worlds. And of course, I also work on my collections of ready-to-wear tuxedo jackets. Those are complementary creative universes.
What is the best memory in your career so far?
Each moment has its own story, because I build my creative universes through atypical characters and places, which makes these moments full of emotion and particularly rich, humanly speaking.
What are the messages you wish to convey through your photographic work?
What I want to convey today through my photos is before all sensuality, desire and strong emotions with a humorous touch.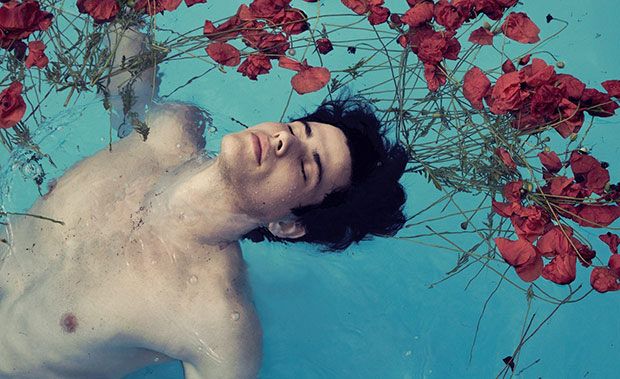 Who inspires you?
I am fortunate to meet extraordinary artists. It is a real source of inspiration every day. But my main inspirations revolve around great names of photography such as Helmut Newton, Guy Bourdin, Steven Meisel or Mapplethorpe. In fashion, I am a big fan of Alexander McQueen's great period.
Who would you invite to your ideal dinner?
Prince of course! I would do nocturnal incantations to bring him back.
If you could wander in a museum at night which one would it be and what would you do?
I would light hundreds of candles and would dance all night long among the statues within the grand volumes of Musée Bourdelle in Paris which is now hosting the exhibition 'Balenciaga, l'oeuvre au noir', staged by Olivier Saillard.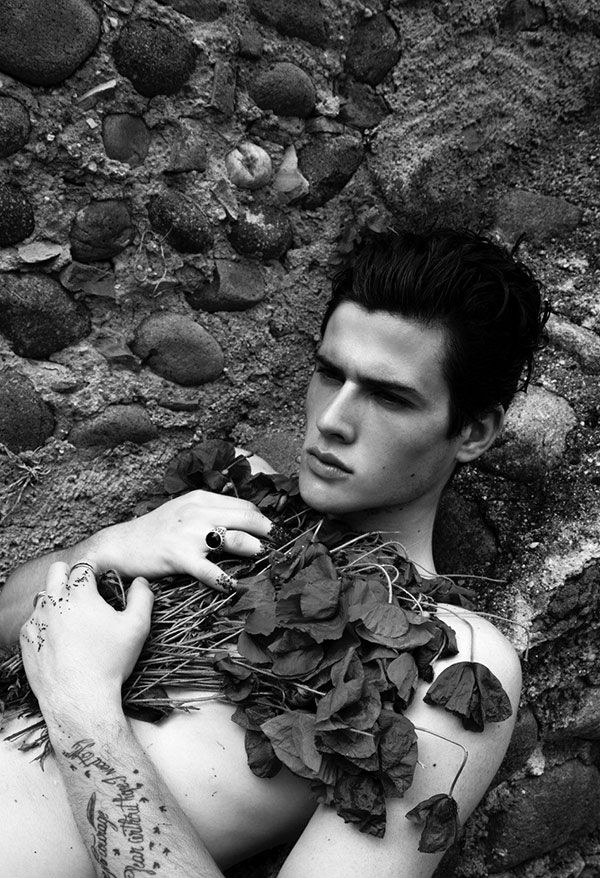 You just released you book Monographie. What does it represent for you?
Monographie is a compilation of moments I lived for the past two years alongside important people in my life, with whom I am lucky to have shared precious moments of intimacy.
What is the ultimate luxury according to you?
Eating chocolate chip pancakes with maple syrup without feeling guilty
Where do you go when you need to relax?
In Florida: the climate, the vegetation, the sea, the light… It is the most magical place to unwind.
All the pictures are by Stefanie Renoma and originally published in the Berlin magazine

KALTBLUT

. Head to her website and Instagram to see more of her photography. If you are a fashion photographer yourself and want to share your work, connect with us on social media using our hashtag #livingitluxe to be featured.