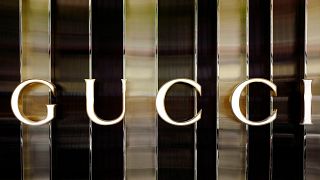 Italian fashion house Gucci would like us all to guccify ourselves. It says so on creative director Alessandro Michele's tee-shirt, his low-key dress contribution to the house's 2018 show, which was staged for the first time in Florence's Palazzo Pitti, and its famous Galleria Palatina.
But before he took his bow he presented a stunning collection of trademark Gucci colour and textures, using 115 models to parade his clothes through rooms so beautiful that they almost put the fashion in the shade.
But no-one steals Gucci's thunder, and the appreciative 400 invited guests, including a gaggle of A-list celebrities, seemed delighted with the wares on offer.