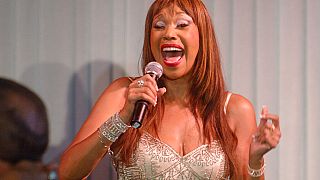 Copyright

Phil Mccarten/Copyright 2006 The AP. All rights reserved.
-
Anita Pointer, who earned pop success and critical acclaim with the Grammy-winning Pointer Sisters, died on Saturday at the age of 74.
She was one of the four sibling singers who shot to fame in the 1970's with hits such as I'm So Excited and Jump (For My Love).
"While we are deeply saddened by the loss of Anita, we are comforted in knowing she is now with her daughter Jada and her sisters June & Bonnie and at peace," her sister Ruth, brothers Aaron and Fritz and grand-daughter Roxie McKain Pointer said in a statement.
"She was the one that kept all of us close and together for so long," they added. 
The 1983 album Break Out went triple platinum, and the sisters gained a star on the Hollywood Walk of Fame in 1994.