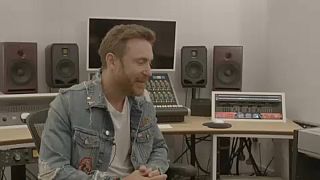 The multiple Grammy Award-winning French DJ songwriter, record producer David Guetta just released his new album.
It features 27 tracks with collaborators including Anne-Marie, Jess Glynne and Justin Bieber.
David Guettasays, "It's true that if you just think on a business point of view you just make singles from time to time on streaming now and it's totally OK. As an artistic point of view, I think it's still amazing to be able to come with like a statement which is a full album."
David Guetta's double album "7" is out now and he will be touring in USA in December.