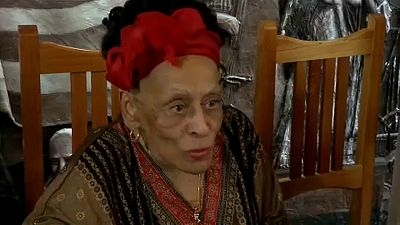 Cuba's always been famous for its great music but one 87 year old has just released a new album in Havana!
Known as 'The Diva', Omara shot to international fame through Wim Wenders documentary film about the Buena Vista Social Club in 1999.
Cuban singer, Omara Portuondo says, "This doesn't mean that this is the last thing I do, but I feel very satisfied that people accept my way of saying things, of singing, and all that is a great satisfaction, because I represent the culture of my country."
Album Music Producer, Alain Perez says, "Omara is peerless, her feelings, her way of speaking, interpreting".
The singer's drawn comparisons to Edith Piaf and Billie Holiday.
The album, called 'Omara Siempre' ('Always Omara'), has just been released.