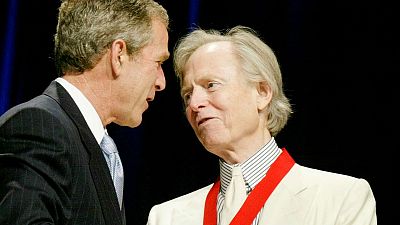 American writer Tom Wolfe has died at the age of 87.
A pioneer of so-called New Journalism, Wolfe's books include 'The Right Stuff', 'Bonfire of the Vanities' and 'The Electric Kool-Aid Acid Test'.
The author died of an infection at a hospital in New York City, according to his agent, Lynn Nesbit.