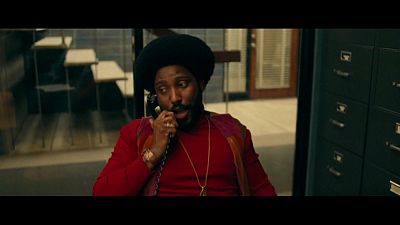 A new movie from the marvellous Spike Lee is always an event, and the American director is back at the Cannes film festival after a 27-year break, when "Jungle Fever" missed out and "Barton Fink" won.
Recently Lee has focused more on documentaries and bringing his 1986 movie "She's gotta have it" to the small screen.
But now he's back with what looks likely to be his most mainstream effort since 2006's heist movie "Inside Man", with a solid cast including Adam Driver and Denziel Washington's son John David, who has been outstanding in the TV series "Ballers"
John David previously had a bit part alongside his dad in Lee's "Malcolm X".
"BlacKkKlansman" is a true story, about how an African-American cop managed to inflitrate the Klu Klux Klan, and it got a standing ovation. It is one of the favourites in competition for the Palme d'Or first prize.