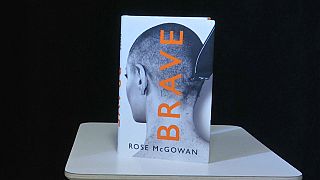 Former actress turned activist Rose McGowan gives a graphic account of her alleged assault by disgraced Hollywood producer Harvey Weinstein in a hotel room 20 years ago in her newly published autobiography Brave.
McGowan was one of the first women to speak up about alleged sexual misconduct by Weinstein who now stands accused of the same offence by a number of women.
The release of her book is accompanied by a five part documentary called Citizen Rose. Mc Gowan says the autobiography could not exist without the documentary.
"They're all like this ecosystem and 'Dawn' really kicked it off, the film I directed," she explains. "That was really positing, that was the groundwork, right? And then the activism groundwork of coming out of the closet, if you will. Like, I'm here."
McGowan signed a deal for "Brave" in 2016, well before the current Me Too movement, but says she knew all along the world would change and has vowed to continue her war on Hollywood's sex abuse culture.