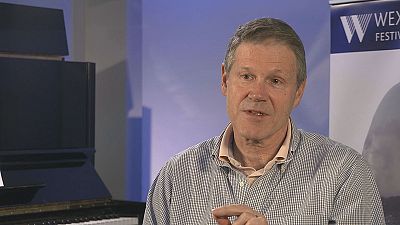 The artistic director of the Wexford Festival Opera, David Agler, offers us an insight into this unique festival and reveals the highlights of next year's programme.
"We are known as the last festival of the European year. We are known as the second Donizetti theatre after Bergamo in Italy, which was the birthplace of Donizetti, and I think we have done 17 different stage works of Donizetti and we have been very much part of the Donizetti revival in modern times.
We have a long tradition of doing unknown French music, doing operas of Massenet that people just didn't know existed. We are also very interested in the music of the Czech lands, of Dvorak, Smetana, Fibich, Martinu.
I think our contribution to opera internationally has been to just present before the public works that they have not seen and have very little chance of seeing. Some are going to be successes and some we will know why they have not been performed for a very long time. That's our principal contribution. The other one is of course our avid search for young artists that are at the beginnings of their careers…Juan Diego Florez tells people he arrived here with 25 cents in his pocket.
One of the things we definitely will do (2018) is a new production of Faust by Charles Gounod. Of course it's his 200th anniversary of his birth next year. You might ask me why is Wexford producing Faust of Gounod, a very famous opera because we are going to do the very first version of it which as far as we know was not actually ever produced on the stage."