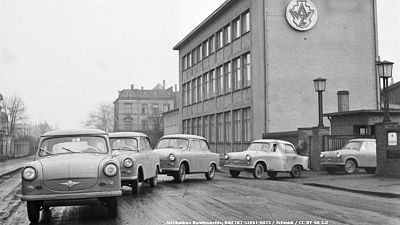 It was 60 years ago that the first Trabant rolled off the production line. A symbol of mobility in Communist East Germany, 'Trabis', nicknamed 'plastic bombers', have achieved cult status and are now a collector's item.
The car was made of a steel frame, a plastic body and an air-cooled 2-cylinder engine with a maximum speed of 112 kmh and was the vehicle with the highest production number in all eastern block countries.
It was manufactured nearly four millions times and exported to other communist countries. It continued to be produced for more than two years after the fall of the Berlin Wall.
It was so popular ordinary people had to wait up to ten years to have one.
Thousands of Trabi enthusiasts have formed dozens of clubs and proudly present their cars at numerous meetings throughout the year.
The car is now having a renaissance. Car manufacturer Herpa plans to build a new Trabant and presented a protoype at the Frankfurt auto fair.