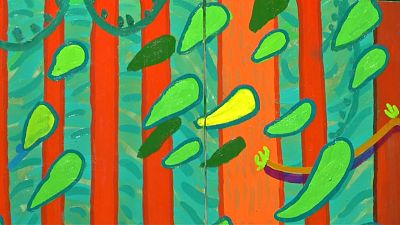 Renowned British painter David Hockney unveiled the huge painting he is donating to the Pompidou Center in Paris.
Titled "The Arrival of Spring in Woldgate, East Yorkshire," the 2011 painting includes 32 panels stretching more than three meters high and nearly 10 meters wide.
David Hockney fait un don monumental au Centre Pompidou https://t.co/iTVmnxM6WJpic.twitter.com/MvvzB1bCOU

— Le Point (@LePoint) 26 septembre 2017
The work goes on display this week as part of a traveling retrospective of the 80-year-old's work.
"The Spring was an excitement for me because, having lived in California for 25 years, where there really is not much Spring, it's tropical really, and the Spring was very exciting for me to watch so that's what it was," explained Hockney.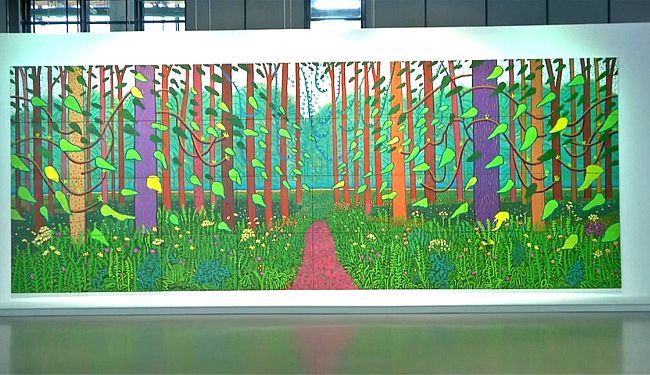 Hockney is an innovator whose 60-year career has taken in sketching, painting, printmaking, photography and digital iPad experiments.
Hockney says his hearing loss has helped sharpen his sense of space and perspective.
"If you lose one sense, you gain other senses, and I feel I could see space clearer. I put it down to the hearing loss. … I can't tell what sound is coming from where."
His depictions of sun-dappled Los Angeles swimming pools and wooded Yorkshire hills are among the best-known images in contemporary art.
"David Hockney", at the Centre Pompidou, in Paris until the 23th of october.