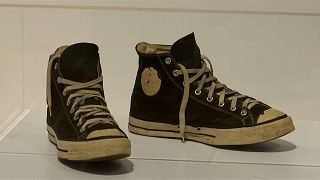 New York's Museum of Modern Art (MoMA) unveiled a new exhibit centered around 111 iconic pieces of clothing that had a significant influence on the world in the past 100 years.
The exhibit titled "Items: Is Fashion Modern?" explores fashion thematically from the Little Black Dress to everyday hoodies.
Join us this fall as we explore the present, past, and future of fashion design through 111 iconic items https://t.co/Yyv7gDdOQU#ItemsMoMApic.twitter.com/Qz6IAIzk0W

— Museum of Modern Art (@MuseumModernArt) 12 septembre 2017
A sports jersey reading "Kaepernick" is in the mix, hinting at the polarizing american debate caused by the former San Francisco 49ers quarterback Colin Kaepernick who put a knee to the ground during pre-game renditions of the "Star Spangled Banner"in 2016, now copied by many players in the NFL and harshly criticized by U.S. president Donald Trump.
Paola Antonelli, MoMA's Senior Curator : "What was important for us was to have an exhibition that talked about design as aesthetics and fashion as politics that talked about the ethical implications. And also that was very clear, so it could speak to an audience as wide as possible".
Thanks all for your #AskACurator questions for curiousoctopus</a> & <a href="https://twitter.com/hashtag/ItemsMoMA?src=hash">#ItemsMoMA</a>! See what items are in the exhibition at <a href="https://t.co/VDvqRIwHrg">https://t.co/VDvqRIwHrg</a></p>— Museum of Modern Art (MuseumModernArt) September 13, 2017
"It starts of course with Coco Chanel's Little Black Dress," explained Antonelli about the item.
"And then it moves throughout the decades until it gets to Rick Owens just a few years ago," she added.
Politically charged pieces include items such as the balaclava, or religious garments such as the hijab.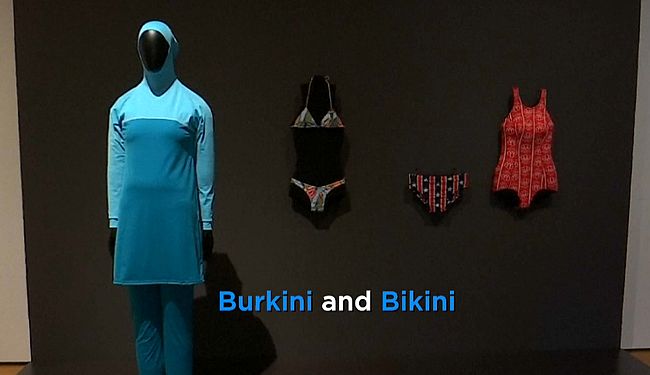 The exhibit is the first centered around fashion at the MoMA since 1944, and runs until January 28, 2018.