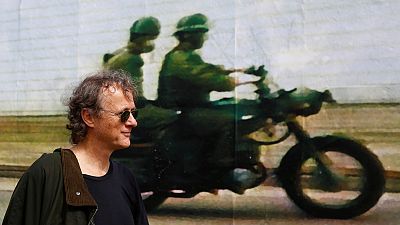 A new exhibition has opened along an old section of the Berlin Wall.
"Beyond the Wall" features images of soldiers patrolling the once deadly border.
The installation is by German-American artist Stefan Roloff. He says the exhibition is especially relevant right now given that U.S. President Donald Trump wants to build a wall along the border with Mexico.
"For me it's not necessarily an historic project even though it shows things from a time that has passed. It's a continuing phenomenon. There have been walls as long as people have existed and unfortunately they'll continue to exist," Roloff said.
In addition to East German troops, the installation also features stories and silhouettes of people whose lives were affected by the barrier, which eventually fell in November 1989 due to popular pressure and the decline of Soviet Union.