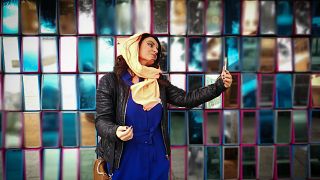 Anyone with a smartphone can be an artist – that is the message of London's Saatchi Gallery, which has just announced another competition after the success of its selfie contest.
The art venue, which runs the contests in partnership with Chinese technology giant Huawei, received thousands of entries from more than a hundred different countries for the #SaatchiSelfie competition.
The success led them to extend their exhibition "from Selfie to Self-expression" until 23rd of July and announce a new challenge: turn your lens and document the world. This latest contest wants people to drop the selfies and discover the other side of creative smartphone imagery.
The winner will be announced at a special private event at the gallery on 19th July. The award comes with a solo exhibition at the Saatchi Gallery.
Here are some examples of smartphone photography from the Young British Photographers which were specially commissioned by Saatchi Gallery and Huawei to take images on the theme "self-expression":