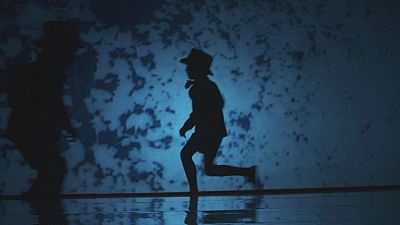 A magical new production of Benjamin Britten's masterpiece 'A Midsummer Night's Dream' opened this year's Aldeburgh Festival.
It marked the Golden Jubilee of his visionary concert hall. Ever the pioneer, Britten, who co-founded the festival with his partner Peter Pears in 1948, had a former maltings building in the nearby village of Snape turned into a splendid venue for his festival.
"Snape Maltings is one of the first industrial buildings to be put to cultural use, so that in itself is a groundbreaking thing," says Roger Wright, chief executive of Snape Maltings, the organisation that stages the Aldeburgh Festival. "And things that we just take for granted now – music in unusual places, in industrial buildings, in churches, in other converted buildings – is part of our natural life, but was groundbreaking in the 1960's, and really sat down something very special for music-making in general."
But was it just a dream…? Listen again to our final night of A Midsummer Night's Dream on BBCRadio3</a> on 24 June. <a href="https://t.co/cvyynqvazp">pic.twitter.com/cvyynqvazp</a></p>— Snape Maltings (snapemaltings) 14 juin 2017
British opera director and video artist Netia Jones put on an enchanting production of Britten's famous opera for the occasion.
"All I really wanted to do is create an atmosphere and an environment where you can become completely immersed in this amazing music and reflect a little bit on the magic of the place itself," she told Euronews. "My intention is just to present something with a degree of authenticity but a slight freshness – and I think that's exactly what he was doing. He was just so interested in ideas and sources and modernity – not for the sake of being modern but just for the sake of exploration."
British countertenor Iestyn Davies took on the lead role of Oberon, King of the Fairies: "Netia's characteristic style of using video and projections works even better as a sort of veil across Oberon, so it's a bit like… the whole nature of this opera is about sleep and this kind of gauze through which we can see reality and we don't see reality," he said.
The British Summer has worked its magic. Oberon the Albino, coming soon to a tanning salon near you.#midsummernightsdreamsnapemaltings</a> <a href="https://t.co/6y6tlDcTii">pic.twitter.com/6y6tlDcTii</a></p>— Iestyn Davies MBE (iestyn_davies) June 10, 2017
Up-and-coming soprano Sophie Bevan, in the role of Tytania, is a long-time Benjamin Britten fan.
"What was so wonderful about Britten was that he was all about community and making sure that people, wherever music was performed, could join in," she enthused. "For instance, in this particular opera we've got boys from the nearby choir school. None of them have ever been in an opera before, and it's wonderful and exciting for them. There's something about being here, something in the air, music is in the air, art is in the air, culture is in the air, so you can't help but being pulled in by it, and swept in the wonderful atmosphere."
The Aldeburgh Festival runs through June 25th.