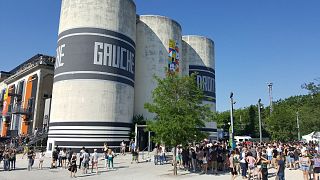 If you're looking for an electro festival with a great line-up, chilled atmosphere, loads of free extra events and not a tent or welly in sight – then Nuits Sonores is what you need.
For several days every May the urban festival takes over the city of Lyon, France with both day and night offers which boast killer acts every year. To celebrate the festival's 15th birthday in 2017, Euronews braved the scorching sun to go find some experienced festivalgoers who were willing to share their insider tips and tricks for any Nuits Sonores newbies.
1. William, 26, Belgarde
2nd time at Nuits Sonores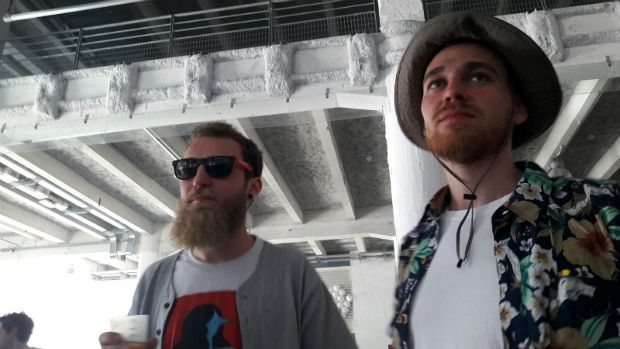 "My tip would be to use a Velo'v or public transport to get everywhere. Everything in Lyon is nearby, cheap and easy to get to"
As an urban festival, Nuits Sonores takes place inside the city itself. That means everything is accessible by metro, tram, bus or Velo'v (red rentable bikes that you can hire with just a bank card). No more long car journeys through muddy fields, getting stuck every few metres. Even at the night events, if you are committed enough to party until the end – usually 5am – then you can catch the first public transport in the morning.
2. Thibault, 26, Lyon
4th time at Nuits Sonores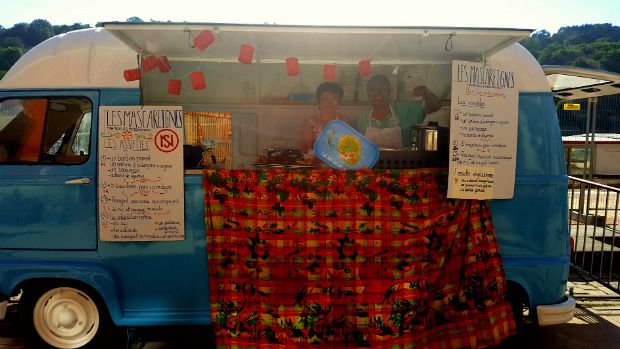 "Enjoy the food!!!!"
Just because it's a music festival don't think you'll be getting greasy chips and kebabs to eat, not in the culinary capital of France. Nuits Sonores offers several delicious food stands, all picked by the organisers and all local, organic and sustainable. The festival even works with the restaurants to limit over-packaging and waste.
3. Alexandra, 28, London
2nd time at Nuits Sonores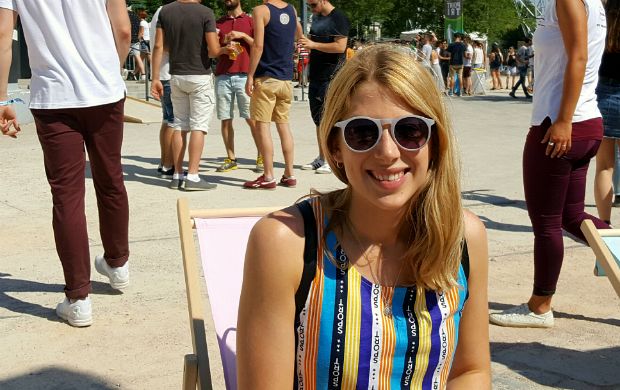 "I'd say, in addition to all the music, it's good to make the most of the other stuff going on as part of the festival. There's the cultural stuff, conferences, great food, I think there's even stuff for kids."
Nuits Sonores is not just about music. All around the city during the festival there are art exhibitions, street food markets, music classes, fashion sales, book and poetry readings, paper boat races, there's even a special Mini Sonores festival dedicated to kids. Keep an eye on what's happening at Extra.
And
if you're feeling particularly engaged, since 2011 organisers
Arty Farty
have simultaneously held the
European Lab
, a platform for events and discussions to reflect on society and the future of culture.
4. Ben, 30, Alsace
3rd time at Nuit Sonores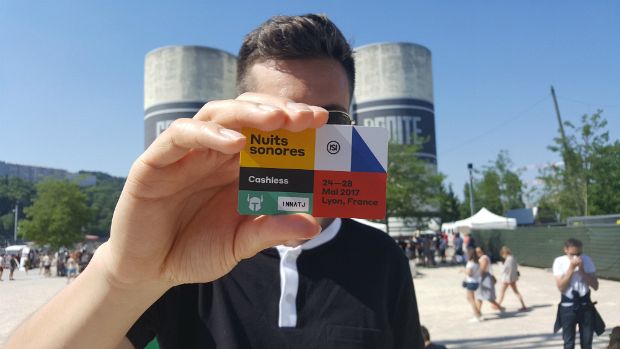 "My advice would be about the cashless system. You can get a card before you go, top it up with more than you need. You can always get it back after. It stops you spending time at the festival queuing".
Nuit Sonores now operates a cashless, contactless card system inside the festival. You use it to pay for everything: drinks, food, merchandise. You buy a card for 1€ which you top up online or at special points around the festival. You can create an online account so if money is left at the end of the festival you can get it reimbursed. Just remember you only have about a week to get the money back! To avoid queues completely you can even get your cashless card from the city centre ahead of the festival.
5. Author's tip
4th time at Nuits Sonores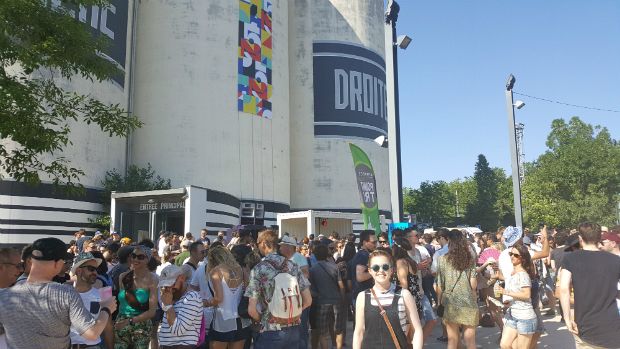 My tip would be to go and see at least one artist that surprises you on the line-up. Although electro is still at the heart of Nuits Sonores, every year the festival presents some really incredible, quirky and even daring artists. Take the example of the 2017 Friday night edition where 77-year-old jazz legend Pharaoh Sanders played right in the middle of the night-time set, sandwiched between young electro DJs. The organisers knew it was a risky move but said they wanted to bring something new to the festival every year. They are taking risks, so should you!