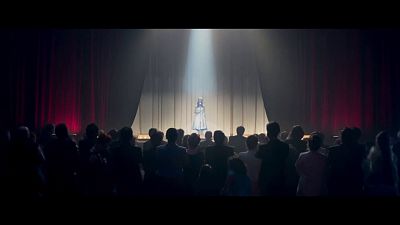 A French biographical drama film about the life of singer and actress Dalida tops our pick of movies to catch this week – yes there is more on offer than La La Land.
It is an intimate portrait. While she was adored by her fans and had a very successful career the singer's private life was marred by a series of failed relationships and personal problems.
Two of her husbands and a former lover took their own lives while she herself was in a coma for five days in 1967 after taking an overdose.
In early May in 1987 she committed suicide and left a note which read, "Life has become unbearable for me…Forgive me".
French Director lisazuelos</a> on the Contemporary Resonance of Her <a href="https://twitter.com/hashtag/DALIDAlefilm?src=hash">#DALIDAlefilm</a> Biopic <a href="https://twitter.com/PatheFilms">PatheFilms#UniFrancehttps://t.co/xTSx5VLHab

— Variety France (@Varietyfrance) January 12, 2017
'The Flowers of Yesterday'
This is a German movie directed by Chirs Kraus. Lars Edinger who is a cult figure in the German theatre and whose Richard III won high praise at last years Edinburgh festival plays the main character Toto Blumen.
He is a renowned German Holocaust researcher, grandson of a prominent Nazi war criminal who is struggling with his family history, his career and his hatred of people in general.
At the height of his personal crisis, he encounters a passionate, manic French Jewess who is the the granddaughter of an Auschwitz victim.
Her remarkably frank and unconventional manner turns his professional and family life upside down and helps him finally break down the barriers he has built around his life.
The film is an impossible romantic comedy, in effect, a love story programmed to self-destruct.
Born in Syria
This is our final choice this week. It is a documentary which as the title suggests focuses on the refugee crisis and is seen through the eyes of seven children and their hopes of a new life in Europe.
The film accompanies the seven on their journey, crossing seas, travelling thousands of kilometres on foot and suffering overcrowding in refugee camps.
The director, the Argentinian Hernan Zin set out to show, what he said was the horror of war in another light and not to lose the human perspective of the conflict.