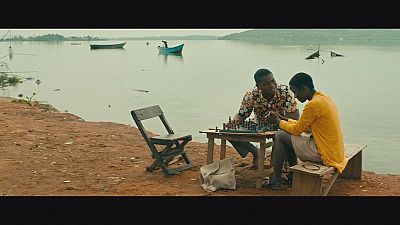 'Queen of Katwe' is the true story of Phiona, a Ugandan girl living in the Kampala slum of Katwe, whose life is turned around when she becomes a prodigious chess talent.
Lupita Nyong'o, who rose to global fame in 2013's '12 Years a Slave', stars as Phiona's single mother.
She says the film's director Mira Nair, was the perfect person to bring the story to the big screen:
"Authenticity, Mira brings absolute authenticity and love to the story. Her having lived in Uganda for over 20 years, she knows this place and she loves this place and she was so convicted to showing these people as full, fully-fledged human beings and though they live in a world of struggle, that is not what defines who they are," says the Oscar-winning actress.
British-Nigerian actor David Oyelowo plays charity worker Robert Katende, who spots Phiona's potential. He, too, has nothing but praise for the film's director: "I think the fact that she (the film director) is a woman is the reason why our protagonist is a young girl. There would be a temptation, I would argue, if a man had directed this film, that my character would be the protagonist. That's what we often see, a coach goes in and helps these kids achieve this and that and the other, and we've seen that and this is infinitely more interesting and certainly more inspiring to me," he said.
The film garnered critical praise when it was premiered at the Toronto Film Festival, where it was described as a very un-Disney story in that it unblinkingly examines the poverty, violence, and racism its protagonists face every day.
Out now in the US, 'Queen of Katwe' rolls out in European theatres this month.