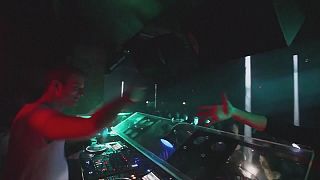 Are London's nightclubs disappearing? The British capital has a reputation as one of the world's best party locations, with 'super' clubs, bars and other entertainment venues. But almost half have closed since 2005, according to The Association of Licensed Multiple Retailers (ALMR), for multiple reasons. Fabric nightclub has championed cutting-edge electronic music since it was founded in 1999.
The night economy is really important to London, and my social life.

Mayor of London
But while modernising its licence with local authorities in 2014, two Fabric clubbers suffered drug-related deaths. So authorities demanded more than 50 non-negotiable conditions, including allowing entry to over 21's only, closing at 3am, the introduction of sniffer dogs and ID scans.
Fabric objected and lost its licence at a council licensing review tribunal, but won unanimously on appeal last December last year to have the contested conditions overturned. The management is still aware of the difficulties in staying open..
"The authorities, councils, police, and licensing, have changed their attitudes. Where they used to work with venues and if you did have issues – drugs, violence, or stuff – they used to talk to you and work through things together. There was a sudden change of tack where they stopped wanting to work together and just started to penalise the venue or the licensee, making it our fault rather than the individual's fault," says Fabric's promotions manager Andy Blackett.
With a Temporary Event Notice, (TEN), any club can occasionally extend its opening hours until 5 AM. These longer nights are important to make the clubs sustainable . But Dalston's famous Dance Tunnel will close this August because a TEN license is harder and harder to get in London's Borough of Hackney.
"The ideal scenario would be a London-wide policy that seeks to protect nightclubs as cultural enterprises but also seeks to protect residents and other people affected by some of the negatives that you get within the night time economy," says Dance Tunnel's co-founder Dan Beaumont.
Each of Greater London's 32 boroughs can enact different rules and regulations for nightclubs. But the night-time industries bring many economic and cultural benefits to the city.
"Often the language is negative – anti-social behaviour, crime, noise and nuisance. We're saying, look at all the value. Look at the business rates, look at the employment, the regeneration, the other jobs that are created during the day time, look at the cultural brand value to attract tourism and hospitality to our cities," says the Night Time Industries Association's Chairman, Alan Miller.
The previous London Mayor, Boris Johnson, set up the Night Time Commission, a six- month investigation into safeguarding what it says is an industry worth £66 billion, (58.5 billion euros), a year. The new Mayor, Sadiq Khan, has promised 24-hour transport on the underground rail system at weekends and will also appoint a Night Tsar, a person in charge of the concerns of the night industry
"The night economy is really important to London, and my social life. I am worried over the last few years too many live music venues are closing down. It's becoming more and more difficult for music venues and nightlife so I'm pleased to say from August 19 we'll have a night time tube in London, first time ever. I will set up a Night Tsar – not a "nightmayor", a Night Tsar – and we're going to make sure we have a cultural infrastructure plan going forward. Just like we've got a housing plan going forward and a transport plan, we need a cultural plan as well," says Khan.
Khan is also promising to protect music venues and will require new developments to have responsibility for soundproofing their buildings against noise from existing venues, not vice-versa.
London is a city that constantly changes, but many people see the cultural and economic value of a decades-old late-night industry providing entertainment, creativity and jobs.
But without protection, iconic nightclubs and music venues which are part of the country's innovation and creativity may be lost.