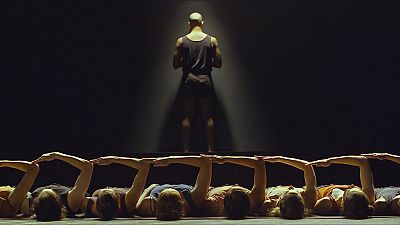 Mr Gaga is a documentary by Israeli film maker Tomer Heymann. Seven years in the making, it chronicles the life and work of Israeli choreographer Ohad Naharin.
Featuring archive material of his work and personal life combined with the director's own carefully shot footage, the film follows the rise of one of the most innovative choreographers in the world, from his early childhood in a kibbutz, to his New York years and his return to Israel at the head of the renowned Batsheva Dance Company.
Whether a dance enthusiast or not, you cannot help being drawn to this complex and compelling character, who never settles for compromise, be it directing his dancers or expressing opposition to his country's politics.
The film is named after Naharin's unique movement language, a set of invented sounds designed to provoke movement, emblematic of his unconventional approach to dance and life.
A chance to discover or re-discover the life and work of this inspirational artist, Mr Gaga will take you on an emotional journey that will make you, too, want to drop your inhibitions and dance.