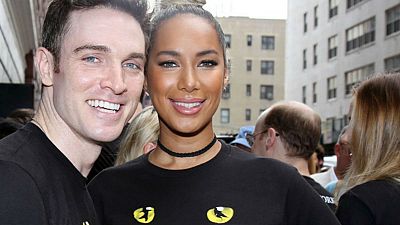 Here is our latest round-up of some of the best things to see and do in the world of arts in Europe and beyond.
Shakespeare come to Dubrovnik
Croatia's capital Dubrovnik celebrates Shakespeare's 400th anniversary at this year's summer festival with a production of Othello, the tragic tale of inter-racial love.
More than 2,000 artists from all over the world are taking part this year over 47 festival days (10 July – 25 August 2016) and over 70,000 local and international visitors are expected.
Lights, camera, action in Odessa!
At the Odessa International Film Festival (until 23 July 2016) there are 15,000 seats available on the legendary Potemkin Stairs, made famous in Eisenstein's film The Battleship Potemkin.
The area boasts a diverse cultural scene and strong cinematographic tradition.
Sergei Eisenstein, Oleksandr Dovzhenko and Dziga Vertov made Odessa a legendary place for Ukrainian cinema.
Avignon Festival
The Avignon Festival is one of the biggest annual stage events in Europe.
The event has mined the classics this year and is serving up Gogol's Dead Souls and Visconti's The Damned, as well as Dostoyevski's Brothers Karamazov.
It runs until 24 July 2016.
Cats on Broadway
Cats is back! The long-loved musical based on TS Eliot's poem about a feline get-together and written by Andrew Lloyd Webber has returned to Broadway.
You can catch it until 19 March 2017.