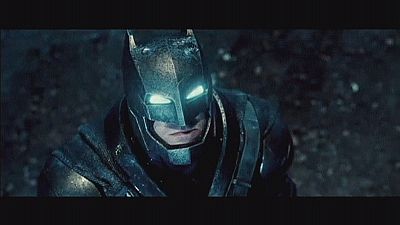 Let's take a look at some of the big bucks movie productions you can look forward to seeing on a screen near you this year.
Due out in February, 'Gods of Egypt' tells the story of Set, a god of darkness, who has taken over the throne of Egypt and plunged the once peaceful and prosperous empire into chaos and conflict. A young thief, whose love was taken captive by the god, seeks to dethrone and defeat him with the aid of the powerful god Horus.
Scheduled for release in March, 'Batman vs Superman: Dawn of Justice' is the follow-up to 'Man of Steel' and sees mankind face a new threat as Batman embarks on a personal vendetta against Superman. Henry Cavill reprises his role as Superman opposite actor and director Ben Affleck as Batman, a choice that has split many fans.
'Snow White and the Huntsman' prequel 'The Huntsman's Winter War' reunites a stellar cast including Chris Hemsworth, Charlize Theron, Emily Blunt and Jessica Chastain. As two evil sisters prepare to conquer the land, two renegades from their army of elite warriors set out to stop them. 'The Huntsman's Winter War' is due out in April.
'Captain America: Civil War' is the latest in the Marvel Studios franchise and features an A-list cast that includes Chris Evans, Robert Downey Jr. and Scarlett Johansson. As Captain America and the Avengers continue to protect the world, the team becomes fractured into two opposing factions after collateral damage prompts politicians to pass an act regulating superhuman activity.
Also inspired by the Marvel Comics, 'X-Men: Apocalypse', the ninth installment of the series, tells the story of Apocalypse, the first and most powerful mutant. Awakened after thousands of years of slumber, he is disillusioned with the world he finds and recruits a team of powerful mutants to cleanse humanity and create a new world order.
'X-Men Apocalypse' is due out in May.
Mia Wasikovska and Johnny Depp are back in 'Alice Through the Looking Glass', which sees Sacha Baron Cohen join the cast as the villain, Time.
Alice returns to the whimsical world of Wonderland and travels back in time to save the Mad Hatter. With the help of her new friends, Alice must also uncover an evil plot to put Helena Bonham Carter's Queen of Hearts back on the throne. The film is due out in the spring or early summer.
Thirteen years after Pixar's Oscar-winning hit 'Finding Nemo', its highly anticipated sequel is due to hit big screens worldwide from June. 'Finding Dory' reunites the friendly-but-forgetful blue tang fish with her loved ones, and everyone learns a few things about the true meaning of family along the way.
Alexander Skarsgård, Margot Robbie, and Christoph Waltz team up in the upcoming 'Legend of Tarzan'. Many years after he left Africa behind, Tarzan returns to the Congo to serve as a trade emissary, unaware that he is actually a pawn in a Belgian captain's deadly plot. 'The Legend of Tarzan' releases worldwide from June.