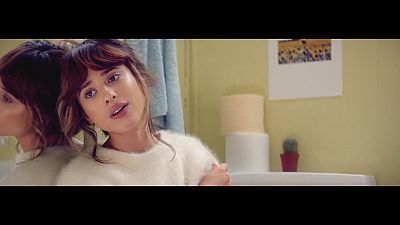 Luisa Rose Allen, the British singer better known as Foxes is preparing the February release of her sophomore album 'All I Need' with the launch of its second single 'Better Love'.
Foxes broke through a few years ago by providing the vocals to 'Clarity', dance music producer Zedd's massive EDM hit that helped bring the genre into the mainstream, and for which the pair won a Grammy award in 2014.
'Better Love' features another collaboration, this time with Dan Smith, the leader of British indie rock band Bastille.
"Me and Dan wrote it together," she says. "It actually started off as a plain ballad just on piano and then I took it away and produced it up to what it is now. So, behind the song, as it is now, it is really just a piano ballad. I decided to keep Dan's vocals in the chorus. That was just something we put in as the demo, and I was like 'Dan, it just sounds too good,' so he re-recorded and we ended up keeping it in in the end."
Foxes, who started writing music when she was 14, has performed with a number of leading bands including Marina and the Diamonds, and has served as the opening act for Pharrell's Dear Girl Tour, playing to arenas across Europe.
Her 2014 debut album 'Glorious' featured three top 20 singles.
With her second record due out at the start of next year, Foxes kicks off her UK tour in Glasgow this month.