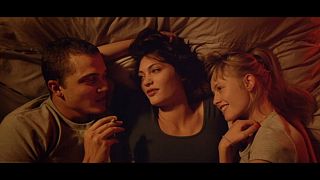 Sex features heavily in the latest film by Gasper Noe 'Love'; unsimulated, undisguised and in 3D. Yet the director does not force the audience into becoming voyeurs. There is sex because it is part of life.
The life is that of Murphy a young filmmaker who still does not move forward tortured between a past love for Electra and daily living that is going nowhere.
The plot is thin, Murphy can be annoying and the whole thing is a bit long…but 'Love' is a real movie.
It is a terribly aesthetic film. It is daring and not just in the sex scenes. To conclude 'Love' leaves memories which are certainly not lecherous.